Bristol Myers Squibb Foundation Honors Diversity and Health Equity Leader By Naming Diversity in Clinical Trials Training Program After Him; Welcomes Gilead Sciences as Program Supporter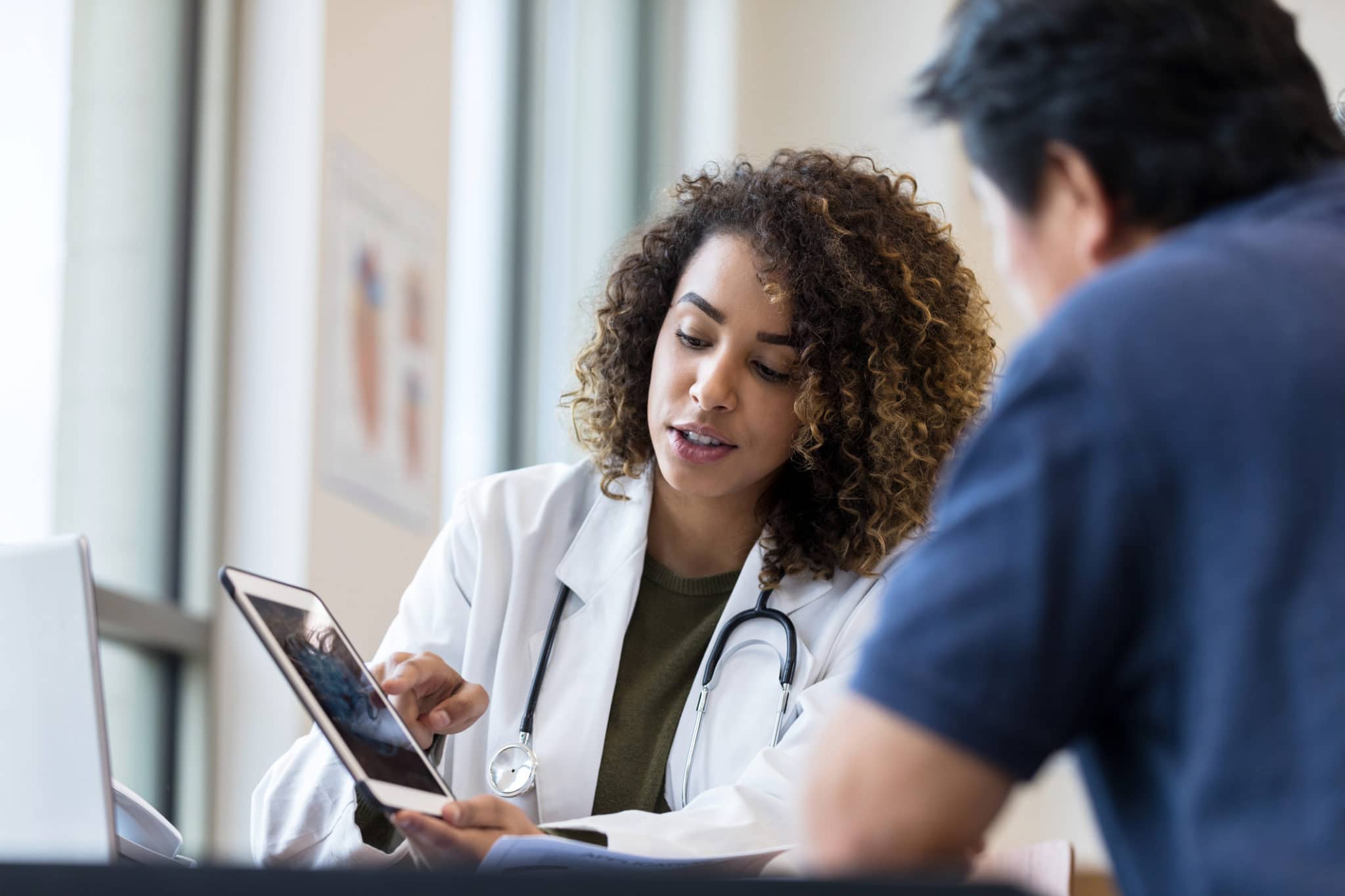 The groundbreaking, uniquely robust Robert A. Winn Diversity in Clinical Trials Award Program is on track to train more than 500 individuals from diverse backgrounds by 2027.
(PRINCETON, N.J., April 11, 2022) – The Bristol Myers Squibb Foundation (BMSF), together with its partners, National Medical Fellowships (NMF) and the American Association for Cancer Research (AACR), today announced a new name for the $100 million, five-year initiative launched in 2020 to increase diversity in clinical trials: The Robert A. Winn Diversity in Clinical Trials Award Program. Also, the program welcomed a donation of $14 million over the next four years from new program supporter, Gilead Sciences, Inc.
The program, created as one of a number of commitments to health equity and diversity and inclusion made in 2020 by the BMSF and its donor, Bristol Myers Squibb, has been named in honor of Robert A. Winn, M.D., Director, Massey Cancer Center, Virginia Commonwealth University. Winn is the first African-American director of a National Cancer Institute (NCI)-designated cancer center, and the recipient of numerous honors and awards, such as the NCI Center to Reduce Cancer Health Disparities Continuing Umbrella of Research Experiences Program Lifetime Achievement Award. Serving as Chair of the National Advisory Committee of the BMSF Diversity in Clinical Trials Career Development Program from its inception, Winn's guidance was instrumental in shaping the program.
"We are proud and overjoyed that Dr. Winn has agreed to put his name on this program," said John Damonti, president, Bristol Myers Squibb Foundation. "He has been a tireless advocate for the goal of this program — enabling people of color and underserved populations to benefit more from clinical research. Throughout his distinguished career, he has demonstrated extraordinary commitment to community-engaged research focused on eliminating health inequities. It is largely due to his leadership, expertise, and passion that the program became a reality."
"I am honored to be such a small part of a big program that will have tremendous impact for years to come," said Winn.
"We congratulate Dr. Winn on this richly deserved honor," said Margaret Foti, PhD, MD (hc), chief executive officer of the AACR. "The AACR and the cancer research community as a whole have benefited greatly from his leadership on issues of diversity, equity, and community engagement. His innovative efforts are helping to transform cancer research into a more inclusive field of investigation that supports minority scientists and physicians and understands the urgency of addressing the disparities that have impacted underserved communities for far too long. It is fitting to name this exciting, impactful program after him, and we were pleased to celebrate him and our partnership with BMSF and NMF yesterday at the AACR Annual Meeting Opening Ceremony in New Orleans."
Developing world-class community-oriented clinical researchers
The Robert A. Winn Diversity in Clinical Trials Award Program includes two awards: the Robert A. Winn Career Development Award for early-stage investigator physicians who are from diverse backgrounds and/or committed to increasing diversity in clinical trials, and the Robert A. Winn Clinical Investigator Pipeline Program Award for medical students who are underrepresented in medicine (URM). The BMSF has committed to support 250 Winn Career Development Awards and 250 Winn Pipeline Awards. In addition, Gilead Sciences has committed to support 10 of each award per year for the next four years.
"This program is already developing the capabilities of a diverse group of clinical researchers who are committed to engaging their communities and ensuring that all impacted people are represented in clinical trials, which is essential for a full understanding of how medicines work," said Merdad Parsey, MD, PhD, Chief Medical Officer, Gilead Sciences. "Gilead is proud to support this work that builds on our existing efforts to ensure that greater inclusion and diversity are embedded into the design of clinical trials and to put the needs of patients first."
The first cohort of Winn Career Development Award Scholars entered the program in November 2021. These physicians are from 22 states across the U.S. and include 34 women and 18 men who represent a diverse cross section of races and ethnicities, as well as a range of experiences in the therapeutic focus areas of cancer (hematologic and solid tumors), immunologic disorders and cardiovascular diseases. Their two-year participation in the program began with an intensive AACR educational workshop on "best-in-class" clinical trial design, followed by training in the skills and competencies needed to effectively engage with communities to foster trusted relationships aimed at recruiting diverse clinical trial participants. The Winn Career Development Award Scholars are paired in mentoring relationships with established clinical investigators, and also serve as mentors to URM medical students in the Winn Pipeline Award program.
"This program is a game-changer in the fight to advance health equity and to make both the field and practice of clinical research more inclusive. It provides a critical on-ramp for physicians and students underrepresented in medicine to become clinical investigators and lead community-oriented research that benefits all populations," said Michellene Davis, Esq, President & CEO of National Medical Fellowships. "Community-oriented research, led by diverse clinical trialists, is essential to help dismantle systemic and structural racism and to overcome the well-earned historical and present-day mistrust that communities of color have of medical research. The mentorship woven into the program is essential to career advancement and professional resiliency, which are especially important for those underrepresented in medicine."
For more information about The Robert A. Winn Diversity in Clinical Trials Award Program established by the Bristol Myers Squibb Foundation, visit diversityinclinicaltrials.org.
About the Bristol Myers Squibb Foundation
The Bristol Myers Squibb Foundation, an independent charitable organization, focuses on communities most at risk of suffering the impacts of serious diseases in regions of the world that are hardest hit. It empowers partners to develop and test innovative solutions to advance health equity and improve access to quality healthcare for patients. Grant making focuses on cancer, cardiovascular disease, and immunologic disease, as well as clinical trial diversity in the United States, and prevalent cancers in nine African countries, Brazil and China. The mission of the Bristol Myers Squibb Foundation is to promote health equity and improve the health outcomes of populations disproportionately affected by serious diseases by strengthening healthcare worker capacity, integrating medical care and community-based supportive services and mobilizing communities in the fight against disease. For more information, visit Bristol Myers Squibb Foundation (bms.com).
About National Medical Fellowships
Seeking to empower and support aspiring physicians and health professionals underrepresented in medicine to contribute to the health of our nation, National Medical Fellowships' mission is to provide scholarships and support for students underrepresented in medicine and the health professions. Founded in 1946, NMF is one of America's first diversity organizations. Today, as the only national organization solely dedicated to providing scholarships to medical and health professions students in all groups underrepresented in healthcare, NMF is reducing healthcare disparities by creating new generations of clinicians and
healthcare leaders who are dedicated to realizing health equity. NMF is supported by a national network of more than 32,000 Alumni who serve tens of millions of patients annually. Together we continue to move health equity forward as we build the next generation of diverse healthcare leaders. For more information about NMF, visit nmfonline.org.
About the American Association for Cancer Research
Founded in 1907, the American Association for Cancer Research (AACR) is the world's first and largest professional organization dedicated to advancing cancer research and its mission to prevent and cure all cancers. AACR membership includes more than 50,000 laboratory, translational, and clinical researchers; population scientists; other health care professionals; and patient advocates residing in 129 countries. The AACR marshals the full spectrum of expertise of the cancer community to accelerate progress in the understanding, prevention, early detection, diagnosis, and treatment of cancer by annually convening more than 30 conferences and educational workshops—the largest of which is the AACR Annual Meeting, with more than 74,000 attendees at the 2020 virtual meetings and more than 22,500 attendees for past in-person meetings. In addition, the AACR publishes 10 prestigious, peer-reviewed scientific journals and a magazine for cancer survivors, patients, and their caregivers. The AACR funds meritorious research directly as well as in cooperation with numerous cancer organizations. As the Scientific Partner of Stand Up To Cancer, the AACR provides expert peer review, grants administration, and scientific oversight of team science and individual investigator grants in cancer research that have the potential for near-term patient benefit. The AACR actively communicates with legislators and other policymakers about the value of cancer research and cancer-related sciences in saving lives from cancer. For more information about the AACR, visit www.AACR.org.
About Gilead Sciences
Gilead Sciences, Inc. is a biopharmaceutical company that has pursued and achieved breakthroughs in medicine for more than three decades, with the goal of creating a healthier world for all people. The company is committed to advancing innovative medicines to prevent and treat life-threatening diseases, including HIV, viral hepatitis and cancer. Gilead operates in more than 35 countries worldwide, with headquarters in Foster City, California. For more information about Gilead, please visit the company's website at www.gilead.com.
# # #