Transforming Headaches into Research Opportunities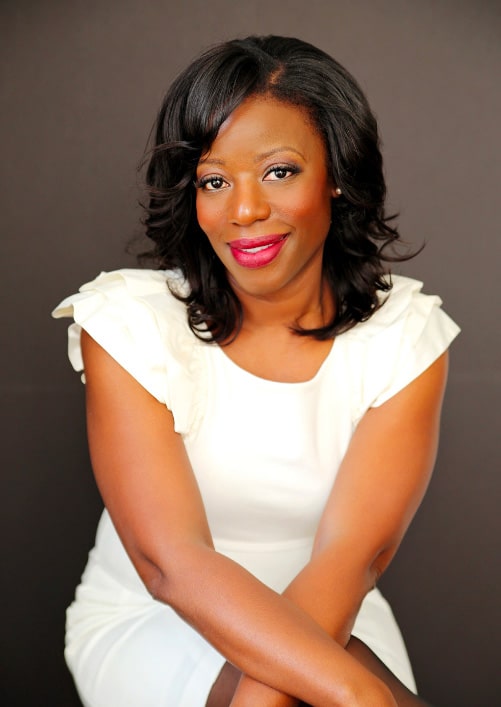 Hope O'Brien, M.D., M.B.A., FAHS, FAAN, a board-certified neurologist and headache specialist practicing in Cincinnati, Ohio, connected with National Medical Fellowships over a common interest: increasing the number of clinicians underrepresented in medicine who serve as principal investigators.
"No one talks about the difference being involved in research as a solo provider, let alone a Black provider or person of color wanting greater access to patients of color in clinical trials," O'Brien said. "I wanted to remain active and involved even though I now operate outside of an academic institution." As one of the first providers to complete NMF's Diversity in Clinical Trials Research program supported by Johnson & Johnson, Merck, and AstraZeneca, O'Brien is well on her way to achieving her goal, having already secured two clinical trials with a third underway.
"It's been fantastic because not only am I able to spend more time with these patients, but they're also doing great, with their headaches lessening significantly in both frequency and severity corresponding to improvement of function," she said.
O'Brien's interest in neurology started in high school after a visit to a university lab where she saw an animal's brain preserved in a glass jar.
Upon graduating from the University of Rochester with an undergraduate degree in neuroscience, O'Brien worked in a research laboratory, identifying and enrolling patients with Alzheimer's disease into clinical trials.
During her neurology residency at the University of Cincinnati College of Medicine, she continued her involvement in research by helping the attending primary investigator perform exams on patients with multiple sclerosis.
"After completing my education as the first headache medicine fellow at Cincinnati Children's Hospital Medical Center, I proved the program could be expanded to educate those treating headaches in both children and adults," O'Brien said. "A need that wasn't being addressed was research on how to prevent refractory headaches in adults, especially in those whose symptoms began in childhood."
O'Brien eventually became an associate professor—and the only Black faculty member in neurology—while practicing for over a decade as a neurologist at the Cincinnati Children's Hospital Medical Center and various local hospitals.
"When I went into academics, I wanted to reach medical students, residents, and fellows with the art of neurology and headache medicine," she said.
"But health care is complicated. I felt there was more emphasis on the business than most physicians had been educated on. For instance, why were decisions being made about how patients should be seen and managed without our input?"
As it became necessary to see more patients—and spend less time with them—O'Brien decided to obtain her executive M.B.A. from the Williams College of Business at Xavier University.
"If I wanted to participate in health care the way I felt it needed to be done, I needed information and knowledge about the business of medicine to provide the highest quality care at a lower cost to the health care system," she said. "I needed to create that business model."
O'Brien opened the Headache Center of Hope in June 2021.
"There was no place like it in the area," she said. "Patients with migraines either went to a loud, chaotic emergency room, or they waited days to weeks to see their primary care physicians for maybe 10 minutes, or they went to an urgent care, where they often received medicine for pain that can make [a] migraine worse."
O'Brien's private practice offers same-day appointments to both children and adults whenever possible, IV treatments in a relaxing setting, and on-site massage therapy, physical therapy, and acupuncture.
"Best of all, I'm now able to spend at least one hour with each patient," she said.
As an out-of-network provider, all costs associated with her practice are fixed and transparent. "When a patient receives a procedure for a headache, they're typically charged the doctor's fee, the facility fee, a nursing fee, the cost of medications, and overhead, with the insurance only paying so much," O'Brien said.
"When they come see me, I'm able to offer better care at a fraction of the cost."
O'Brien says she now sees patients of all demographics and socioeconomic status, including adolescent patients whose parents want them to be able to access telehealth appointments with Dr. O'Brien when they're away at college.
"The goal is to provide more accessible care and research for all individuals," she said. "Especially because Black and Latine patients suffering from headaches, including migraine, are less likely to be diagnosed or receive appropriate treatment, and more likely to have chronic disease."
O'Brien said her training with NMF was key to being able to continue to offer clinical research trial opportunities to her patients as options.
"The education and post-training support to participate in and lead research teams was invaluable," she said. "I encourage more providers to join the program and help diversify clinical research because no practice is too small to get involved and our patients deserve options that best fit their needs."