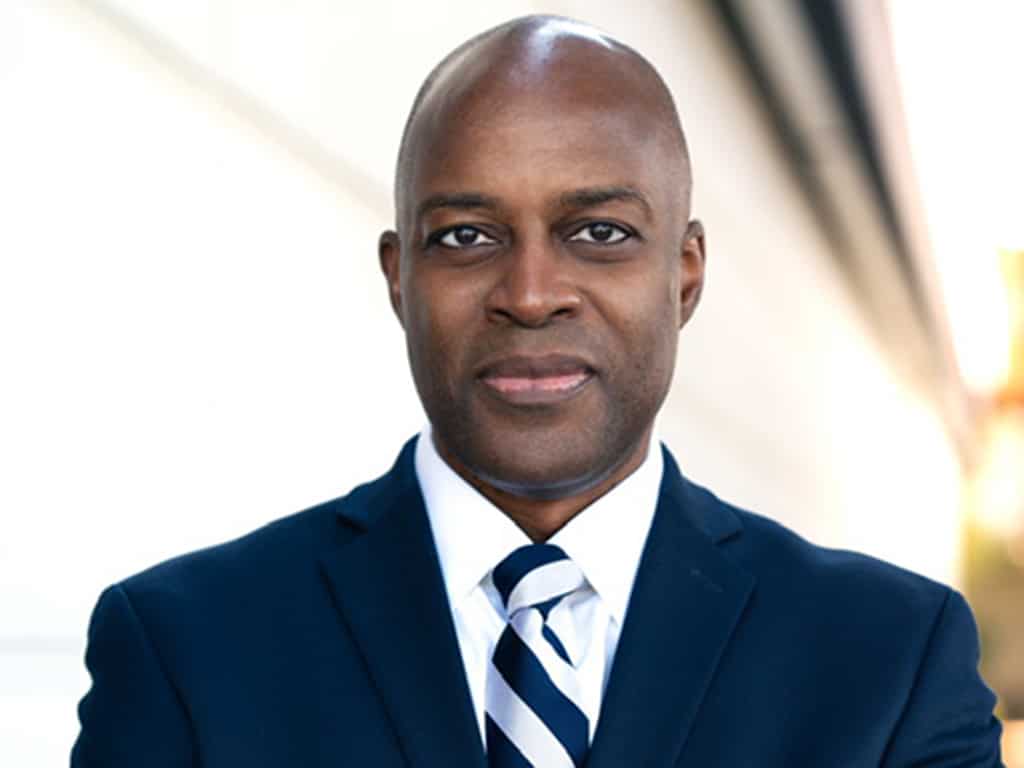 For NMF alumnus Ira Solomon, MD, MPH, a connection between his medical education and career at Johnson & Johnson has come full circle. Serving as vice president and chief safety officer for Johnson & Johnson, he also plays a fundamental role in developing meaningful mentorship opportunities for the Alliance for Inclusion in Medicine (AIM) Program.
Established in 2021, Johnson & Johnson partners with NMF to offer this innovative service-learning program for high-performing students underrepresented in medicine. The company generously provides $25,000 of scholarship support to each enrolled student participant over the course of their enrollment in the three-year program. By exposing students to skill sets that will prepare them to become future clinician and research leaders, the program supports their commitment to addressing the structural and systemic factors causing health disparities that disproportionately affect communities of color. In addition to working with a Johnson & Johnson mentor, students learn about various functions within the pharmaceutical, medical devices, and health care industries where physicians play a key role.
"It has been an amazing experience to work on the development of the Alliance for Inclusion in Medicine Program, to co-lead the mentors, and to develop a leadership mentoring program for the students," says Solomon. "It is particularly satisfying because I was also a recipient of an NMF scholarship when I attended New York University Medical School over 25 years ago."
"We started the program last September with 20 mentors – a large program that we felt was necessary given the urgency of the moment to address inequity in health care. My mentee is a student from Morehouse School of Medicine, Edward Robinson, and he is already well accomplished in his community and school leadership," he adds. "Edward currently leads an organization at Morehouse called 'Black Men in White Coats.' It has been extremely gratifying to work with the students on our leadership development curriculum. We help them clarify their life mission and address any potential impediments to their goals."
Solomon's mentee, Edward Robinson is finding his experience to be very impactful. "It is wonderful to be able to interact with my mentor Dr. Solomon. He makes sure our meetings are comfortable, yet productive, and we cover a wide variety of topics. I believe he has my best interests in mind and is available to guide me in my academic and professional journey," says Robinson. "We also talk about our backgrounds. We both lived overseas and later relocated in the United States. Coming here was a cultural shock for both of us. Finding someone who can relate to that experience has been invaluable."
Although mentors in the AIM program are doctors employed by Johnson & Johnson, NMF has created a mentorship program for its alumni. If you are interested in becoming involved, please let us know by completing this form and we will be in touch with opportunities.
Applications for the AIM program are open now through July 4. We urge you to share this opportunity with students who may be interested in taking part in this opportunity.