Reimagining Health Care: Celebrating Equity Change Agents Raises More than $1,035,000 for National Medical Fellowships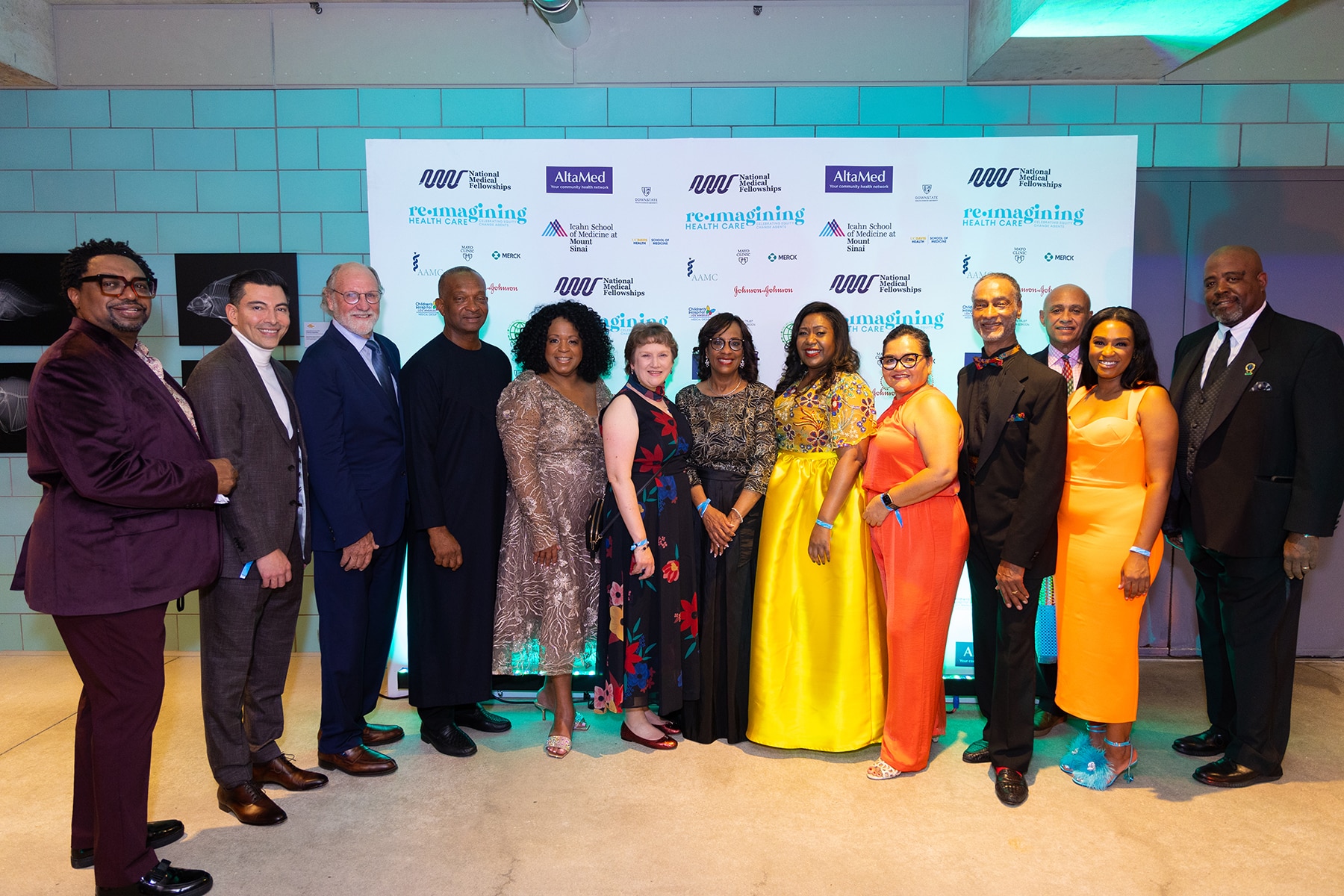 Held on Saturday, November 5 in Miami, Florida, National Medical Fellowships' (NMF) first national event honored people and organizations advancing health equity and diversity in health care and clinical research through their leadership and philanthropy.

With a legacy of over 75 years of supporting aspiring Black, Indigenous, Latine, and People of Color health professionals, NMF crafted its first national event to express deep gratitude to longstanding partners. Guests were welcomed by Miami local Liliam M. López, Mikki Taylor, Editor-at-Large of ESSENCE Magazine, and NMF Board Chair Dr. Sandra B. Nichols and NMF President & CEO Michellene Davis, Esq.
Honoring Heroes of Health Equity

During the gala, NMF celebrated stalwart supporters and partners as equity change agents. The esteemed awardees included:
Each honoree leads a legacy as corporate imagineers, leading alumni, corporate innovators, and visionaries. The biggest celebration of the evening was the surprise presentation to NMF's Board Chair with presentation of an inaugural namesake award, the NMF Dr. Sandra B. Nichols Vanguard Award. Guests learned how Dr. Nichols is a walking miracle and the heartbeat of NMF—in 2019, she suffered a massive myocardial infarction, incurred a severe burn injury, and technically died three times. During her long and hard-fought recovery, Dr. Nichols continued to both guide NMF as Board Chair and, even served as interim CEO for a time. All attendees of the hybrid event were awestruck by her incredible story.

Courage, like that of Dr. Nichols, was a common theme throughout the night and evident in the success story of NMF alum, Dr. Russell Ledet. The triple-board resident at Indiana University in pediatrics, adult psychiatry, and child and adolescent psychiatry inspired attendees with a heartful testimonial. Dr. Ledet shared that "It's not just about the money, it's about the impact… let me confidently say that your giving made a monumental and lasting impact for me personally and for the city of New Orleans." Along with Dr. Ledet, friends of NMF, such as Miami news anchor Calvin Hughes, actor Hill Harper, U.S. Senator Cory Booker (D-NJ) and U.S. Surgeon General Vivak Murthy offered personal congratulatory comments on the organization's over 75-year history of making impactful change.
Special guests and lively speakers also joined NMF for a fireside chat during the Board Chair's Welcome Reception and a panel discussion at the President's Brunch. Notable TikTok changemaker and NMF scholar, Joel Bervell, along with NMF board members Pamela Miller, Esq., CEO, Global Summit Strategies and Kweku Awotwi, Chair Bank of Africa (Ghana) shared thoughts around how they reimagine health care on a global scale. Bervell reimagines health care as leveraging social media to push out accurate, peer-reviewed health facts so that people who already rely on social media for news and information are given reliable information.

Today more than 32,000 health care leaders are NMF alumni who have received support from NMF. NMF alumni are practicing physicians, researchers, educators, policy makers, philanthropic leaders, and health care administrators—many of them leaders in U.S. and global efforts to promote excellence in health care. NMF is doubling down on its historic mission to provide scholarships and support to students underrepresented in medicine. Nothing should stand in the way of aspiring Black, Indigenous, Latine, and People of Color clinical leaders in their quest to achieve health equity.
Join the Fight for Health Equity

NMF scholars and alumni are the future of health care. NMF invites you to support its scholars by making a gift at https://nmfonline.org/donate, or via Giving Tuesday on Tuesday, November 29, 2022. You have the power to help NMF create a health care system that is equitable for everyone by investing in students of color who want to pursue a career in medicine, health care or behavioral health.

With gratitude, NMF extends its thanks to all its partners, supporters, friends, alumni, and scholars who have joined its work to achieve health equity and justice for all.