NMF Launches New Psychiatric Residency Scholarship Funded by Horizon BCBSNJ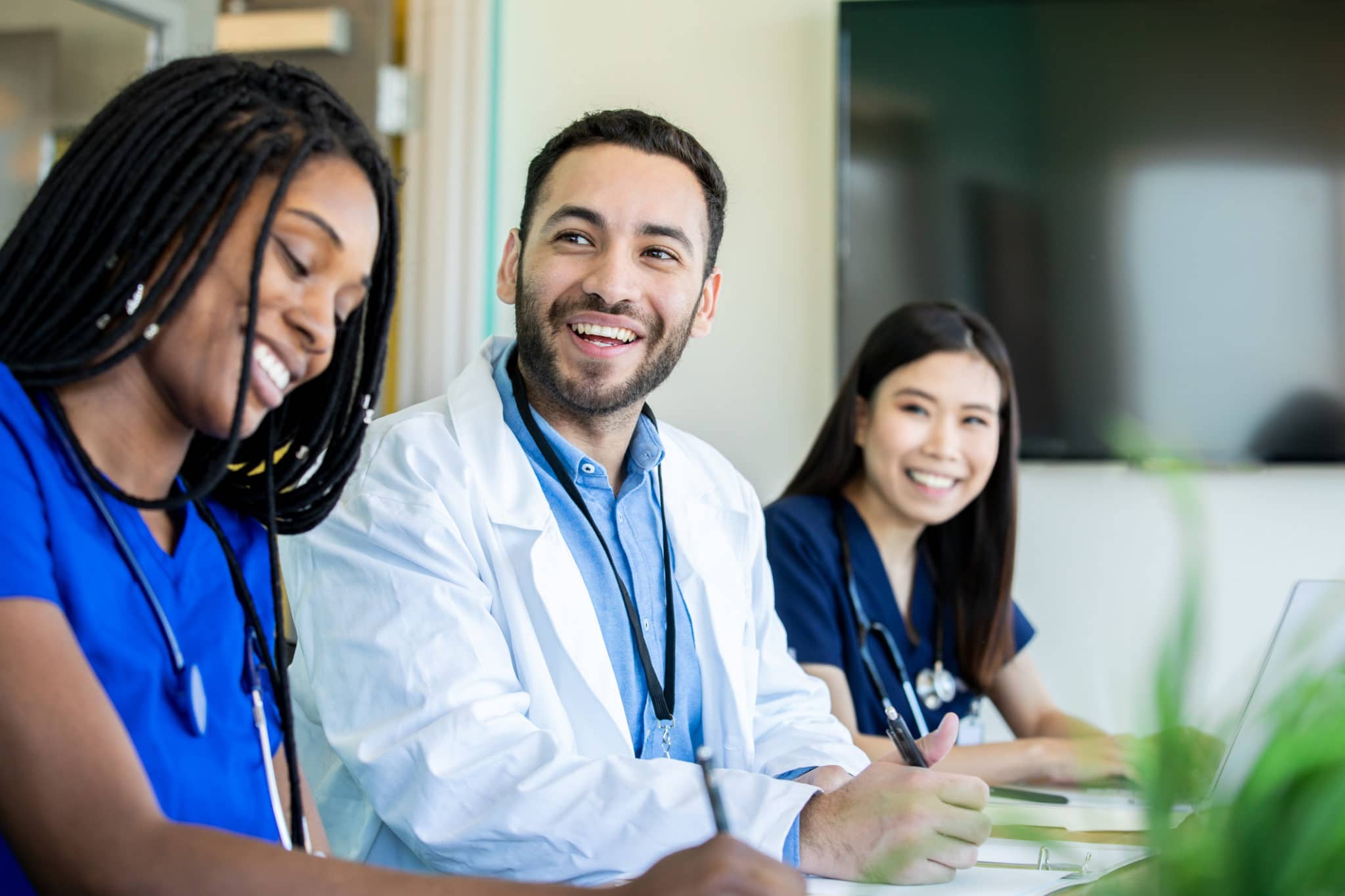 National Medical Fellowships (NMF), a leading organization committed to supporting chronically underrepresented students and medical residents, announces a new scholarship in partnership with Horizon Blue Cross Blue Shield of New Jersey (Horizon). This program aims to address the critical need for diverse psychiatrists – Black, Indigenous, Latino/e, and People of Color – in New Jersey by providing financial support to four (4) exceptional M.D. residents pursuing their residency in psychiatry.
The Horizon Behavioral Health Scholarship provides financial assistance to two (2) residents specializing in general psychiatry and two (2) residents specializing in pediatric psychiatry. Each recipient will receive a total of $40,000 ($10,000/year) for the duration of their four-year residency program. This financial support will significantly mitigate the burden of educational expenses and enable these individuals to focus on their studies and clinical training.
"We are immensely grateful to Horizon for their generous support in establishing this scholarship. This important funding empowers talented residents of color to pursue their passion for psychiatry and address the behavioral health needs of communities of color whose mental health is burdened by the weathering caused by racism."

National Medical Fellowships President and CEO Michellene Davis
"Mental health needs in New Jersey have never been greater, particularly for historically underserved communities of color. Expanding the number of clinicians who come from those communities is central to improving health equity in our state." 

Suzanne Kunis, Vice President, Behavioral Health, Horizon BCBSNJ
Horizon is supporting this scholarship program through its philanthropic arm, The Horizon Foundation for New Jersey. They are committed to improving the health and well-being of all residents of New Jersey, and this partnership with NMF demonstrates its dedication to supporting the medical community and addressing the behavioral health needs of the community. The scholarship recognizes the critical need to eliminate disparities in behavioral health outcomes, particularly for communities of color. By investing in the education and development of talented psychiatry residents, NMF and Horizon aim to enhance access to high quality, culturally competent behavioral health care.
To be eligible for the Horizon Behavioral Health Scholarship, applicants must be enrolled in one of New Jersey's psychiatry residency programs. Preference will be given to New Jersey residents, students underrepresented in psychiatry residency programs, and to those with an interest in practicing in New Jersey post-residency.
"Through our partnership with National Medical Fellowships, we are helping fill a void by providing direct financial support to psychiatry residents in New Jersey who come from underrepresented populations. The scholarship also includes other support services and resources, such as mentoring, to help them succeed as they complete their residency program."  

Jonathan R. Pearson, Executive Director, The Horizon Foundation for New Jersey
Underrepresentation in the psychiatric workforce of the future is an urgent issue. For example, the 2022 U.S. Census found that while 18.9% of the U.S. population is Hispanic or Latino/e, they represent only 8.8% of psychiatric residents according to the American Psychiatric Association's 2019 Resident/Fellow Census. Likewise, Black people make up 13.6% of the U.S. population and only of 6.7% of psychiatric residents. 
"By providing financial assistance to outstanding residents studying in New Jersey, we are taking a crucial step to address disparities in behavioral health care. This scholarship program serves as a model for entities across the nation interested in joining us to solve this problem of inequitable behavioral health care."

National Medical Fellowships President and CEO Michellene Davis
Applications for the NMF-Horizon Behavioral Health Scholarship opened on July 31, 2023, and will be accepted through September 25, 2023. Applicants are encouraged to visit the National Medical Fellowships website at [insert full URL for this scholarship] for more information on the scholarship and application process. 
—–
About National Medical Fellowships
National Medical Fellowships (NMF) is a nonprofit organization that advances health equity—where everyone has a fair and just opportunity to achieve their highest level of health regardless of race, ethnicity, disability, sexual orientation, gender identity socioeconomic status or geography. Founded in 1946, NMF has awarded over $50 million in scholarships, and offers service-learning programs, mentorship opportunities, and clinical research leadership training for chronically marginalized students of medicine, behavioral health, and related health professions.
About The Horizon Foundation for New Jersey
Horizon Blue Cross Blue Shield of New Jersey's philanthropic arm, The Horizon Foundation for New Jersey is focused on making New Jersey healthier by supporting non-profit organizations that expand access to health care, remove barriers to good health and increase opportunities for everyone to achieve their best health, no matter who they are or where they live. Horizon Blue Cross Blue Shield of New Jersey and The Horizon Foundation for New Jersey are independent licensees of the Blue Cross and Blue Shield Association. For more information, please visit community.horizonblue.com.