NMF Alumni Making an Impact on Social Media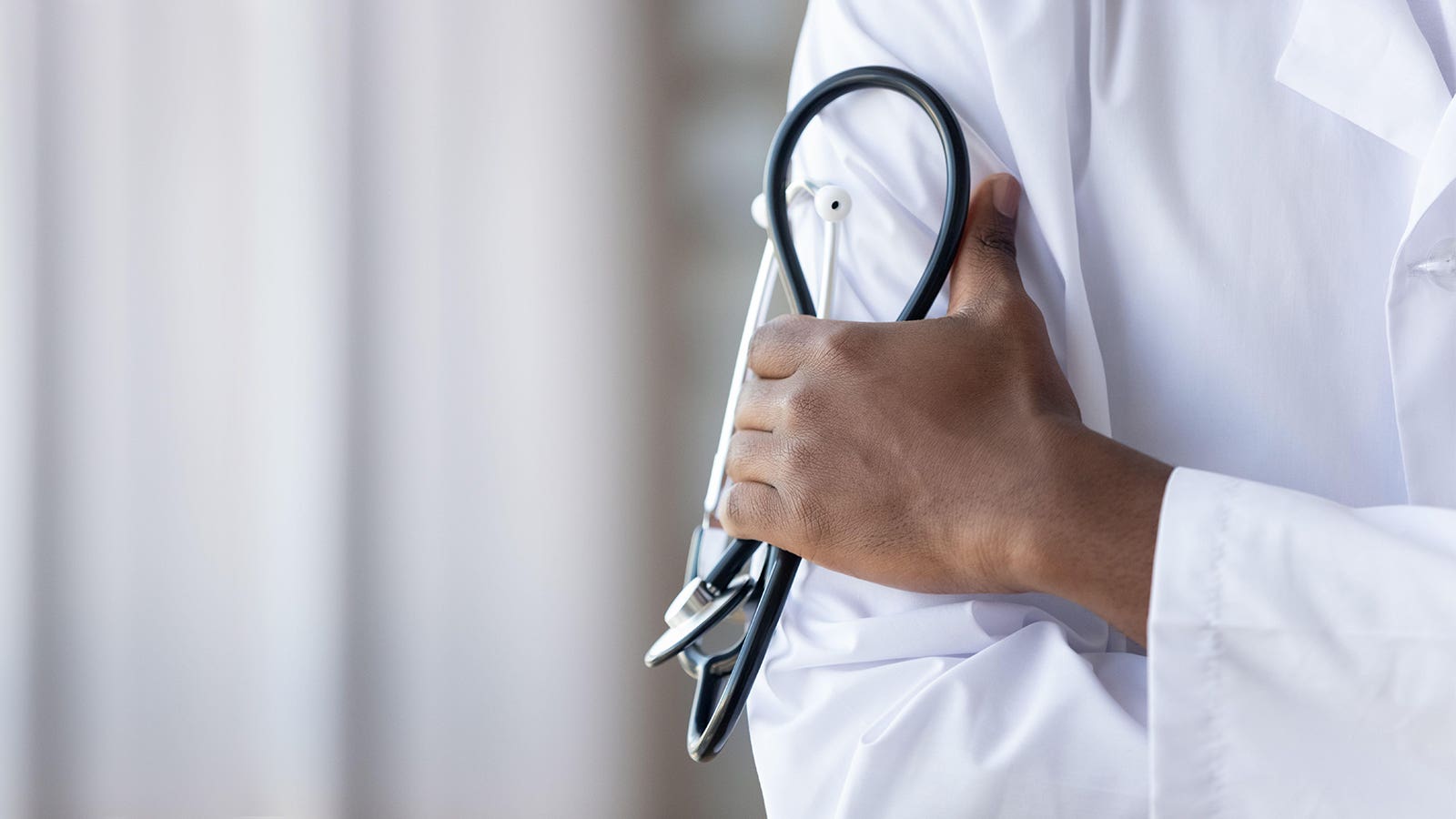 MedPage Today shared a list of Black doctors who should be followed on social media. These doctors were heralded for "giving medical advice, making keen observations about the world, or occasionally sharing their daily routine, these Black doctors are making an impact via social media. In fact, many are building legacies to address social inequality in healthcare." There are FOUR NMF alumni on this list! Congratulations to Drs. Camara Jones, Brian Williams, Kelvin Brown, and Fatima Cody Stanford! Thank you for continuing to be much needed voices championing health equity.
Complete list:
---
Camara Jones, MD, PhD (@CamaraJones on Twitter): Jones is a family physician, epidemiologist, anti-racism activist, and thought leader who focuses on the effects of racism and social inequalities on health.
Uché Blackstock, MD (@uche_blackstock on Twitter): Blackstock is a former professor of emergency medicine at NYU. She is now the founder and CEO of Advancing Health Equity, an organization addressing racism and inequities in healthcare.
Brian Williams, MD (@BHWilliamsMD on Twitter): Williams serves as professor of trauma and acute care surgery at the University of Chicago. He is a nationally recognized leader in racial justice, gun violence, and health equity.
Camille Clare, MD, MPH (@cclareMDMPH on Twitter): Clare is chair of the Department of Obstetrics and Gynecology at SUNY Downstate Medical Center and is a professor at the College of Medicine and School of Public Health.
Kelvin Brown, MD, MPH (@drkelvinbrown on Instagram): Brown describes himself as a "surgeon, author, bariatric specialist, serial entrepreneur, and public health expert." He prides himself in taking a holistic approach to each client, considering factors such as the mind, body, spirit, and relationships.
Ebony Butler, PhD (@drebonyonline on Instagram): Known as "Dr. Ebony," Butler is a clinical psychologist and food relationship strategist. She specializes in helping trauma survivors and minority communities.
Cleavon Gilman, MD (@Cleavon_MD on Twitter): Gilman is a former combat medic in the Iraq war who now works as an emergency medicine physician. He has gained fame for shedding light on the truths of the COVID-19 pandemic from the perspective of a medical provider.
Utibe Essien, MD, MPH (@UREssien on Twitter): Essien is an internist and assistant professor of Medicine at the University of Pittsburgh. He is also the core investigator for the Center for Health Equity Research and Promotion, VA Pittsburgh Healthcare System.
Andrea Alexander, MD (@paging.dr.dre on Instagram): Alexander is a board-certified ob/gyn and women's health advocate. She considers herself a "fashion doc," and has been featured in several popular publications, including Forbes.
Jasmine Marcelin, MD (@DrJRMarcelin on Twitter): Marcelin is an infectious disease specialist, assistant professor of internal medicine, and associate medical director of the Antimicrobial Stewardship Program at the University of Nebraska Medical Center.
Rhea Boyd, MD, MPH (@RheaBoydMD on Twitter): Boyd is a pediatrician and scholar who works as a child and community health advocate.
Andre Campbell, MD (@TraumaDocSF on Twitter): Campbell is a surgeon, ICU doctor, and public health advocate who is professor of surgery and the vice chair for diversity, equity, and inclusion at the University of California San Francisco.
Kimberly Manning, MD (@gradydoctor on Twitter): Manning is professor of medicine and the associate chair of diversity, equity, and inclusion for the Department of Medicine at Emory University School of Medicine. She is an internal medicine physician and hosts "The Human Doctor" podcast.
Fatima Cody Stanford, MD, MPH (@askdrfatima on Twitter): Stanford is a physician scientist whose work focuses on obesity medicine. She is on faculty at Harvard Medical School and Massachusetts General Hospital, and is one of the first fellowship-trained physicians in the field of obesity medicine.
Clyde Yancy, MD, MSc (@NMHheartdoc on Twitter): Yancy is chief of the cardiology division and vice dean of diversity at Northwestern University. He is committed to impacting medicine through diversity, and mentors and trains young scientists and physicians.
---
Originally posted on medpagetoday.com: https://www.medpagetoday.com/popmedicine/popmedicine/97132