NMF Selects Bathsheba Philpott as Vice President of Philanthropy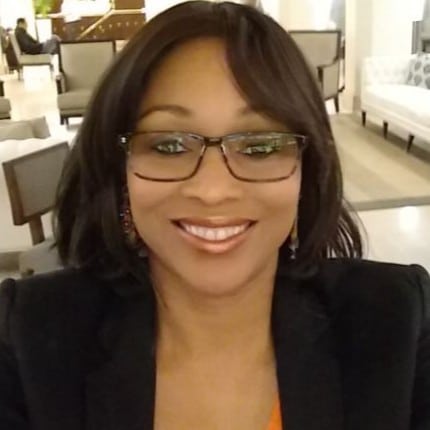 Philpott will lead efforts to grow resources and partnerships for the 76-year-old organization dedicated to supporting underrepresented students in medicine and health professions.
After a nationwide search, the National Medical Fellowships, Inc. (NMF) announces the selection of Bathsheba Philpott, CFRE to serve as Vice President of Philanthropy. In this role, Philpott will lead all fundraising and partnership efforts for the organization whose mission confronts, addresses and solves for pervasive inequity in health care.
With more than 20 years of experience in development and philanthropy, Philpott has made an impact with many nonprofit organizations, including the Smithsonian Institution and Carnegie Endowment for International Peace, as well as health care-focused and serving institutions such as the Children's National Hospital and The George Washington University School of Medicine and Health Sciences. Philpott joins NMF from the American Council on Education, where she most recently served as Vice President of Advancement.
"We are incredibly excited to have Bathsheba join NMF on our journey to advance equity and justice in health care, clinical research, and behavioral health", said Michellene Davis, Esq. President and CEO of NMF. "Her established career focused on connecting with donors, supporters, and partners to execute successful fundraising campaigns and build a culture of philanthropy will give an enormous lift to the work we do."
NMF has worked to build health equity for decades by providing scholarships to Black, Indigenous, Latine, and People of Color medical students. In recent years, it has extended its support to scholars seeking to serve in other critical roles in the health care workforce. NMF is the only organization devoted exclusively to this mission and centering its work on the health-wealth gap. To further its mission, NMF has provided over $45 million in financial assistance to more than 32,000 talented students of color who have been historically and intentionally marginalized and underrepresented in medicine.
"I am thrilled to join the leadership team at National Medical Fellowships. I am inspired by the important mission and work, and I look forward to playing an integral role in bringing resources to this organization," said Philpott. "While NMF has been around for more than 75 years, I feel like we're just getting started as there is ample opportunity to continue to affect real change in health care and the inequities in health outcomes that persist for communities of color."
Philpott takes her post at NMF on January 30, 2023. For more information or interview requests, please contact Skai Blue Media at TeamNMF@skaibluemedia.com.
About National Medical Fellowships
National Medical Fellowships, Inc. is the only private national organization devoted to providing scholarships and support for students underrepresented in medicine and the health professions. Throughout its history, NMF has provided over $45 million to more than 32,000 students and aspiring health professionals. NMF was founded in 1946 and was one of the first diversity organizations in the U.S.