Intending to Make Immeasurable Impact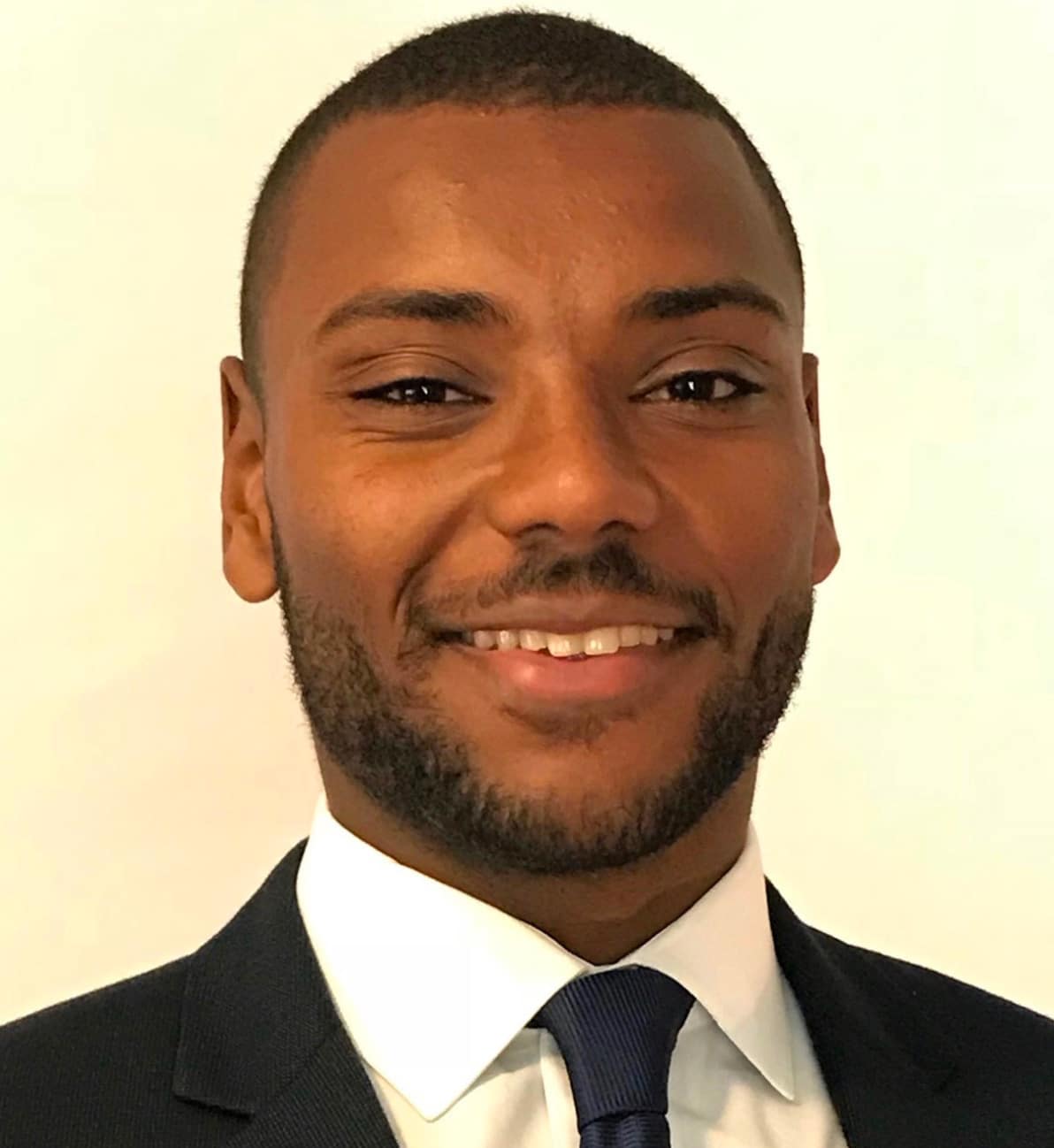 Aseal Birir, a college footballer turned Harvard medical and business student, had neither an easy nor privileged path to follow.
"I lived in a variety of diverse communities, moving around a lot through various socioeconomic situations," he said.
"That certainly impacts how I interact with the world and was definitely part of my consideration to pursue medicine as a career."
With his mother and brother, Birir emigrated from England to the Bay area in California so his mother could remarry.
"When her marriage ended rather abruptly, we faced many financial and housing insecurities associated with wealth and race," he said.
This included needing to live in a shelter in Oakland.
"I have a much broader understanding of how one's housing, environment, and social dynamics can provide or severely limit opportunities, including educational and health care quality," Birir said.
While his mother found work with a housing authority and her children attended school, Birir began to foster a deep interest in science—and football.
"My coach was also my chemistry teacher," he said. "That's the subject in which I did best because things just made sense to me."
Birir went on to play football at Pomona College while earning his bachelor's degree in chemistry. He also mentored Black and Latine high school students from low-income areas, volunteered
at Pomona Valley Hospital Medical Center's emergency room, and participated as a colorectal cancer research associate at the University of California San Francisco (UCSF) Medical Center.
"I began to see medicine as the perfect way to apply science and interact with people from all walks of life," he said.
Today, Birir is part of a dual-degree program at Harvard University, set to earn both his doctorate in medicine and M.B.A. in 2024. He is also the co-founder of a medical technology incubator out of Mass General Hospital.
In support of his exemplary commitment, Birir was awarded the 2021 National Medical Fellowships (NMF)/Johnson & Johnson Alliance for Inclusion in Medicine Scholarship, a three-year service-learning program intended to equip underrepresented medical students with additional skills needed to become clinicians and research leaders who can address health inequities that disproportionately affect communities of color.
The program pairs each recipient with a mentor at Johnson & Johnson who serves as a networking resource and sponsor as they progress through their research projects and pursue their goals.
"I was initially interested in orthopedic surgery and the cost-effectiveness and quality of associated imaging," Birir said. "But, there's access to a lot of cool research here into how innovative science can lead to new and more effective outcomes in medicine.
"My impact, in that sense, could be more scalable."
As Birir plans to integrate his interests in oncology, internal medicine, and the broader context of health care as a business, representation in medicine is always of primary concern for him.
"And while there is a real problem with equity in medicine today, there isn't a lack of conversation
about it.
"It's a very interesting and encouraging time to be in the field."
On the other hand, the COVID-19 pandemic and the concurrent protests against police brutality have made being an underrepresented medical student more challenging.
"Given the rigorous curriculum required, the school needed to adjust to account for external events, making sure the issues surrounding health and social inequities for underrepresented populations were sufficiently addressed within our clinical studies," Birir said. "And we need to continue to shine more light on this wherever we can."
Understanding the magnitude of how certain conditions and diseases fall along racial and poverty lines has encouraged Birir to pursue additional clinical research opportunities.
"Medicine and treatments can have some of the biggest effects on those most marginalized — if they are able to access them," he said.
Clinical trials centralized in cities and academic medical centers, for example, may greatly benefit from virtual applications while longer structural solutions are implemented to incentivize research in more rural areas to broaden recruitment and applicability.
"Bottom line, we need better data from a more diverse, broader pool of participants while also maintaining strict protocols for studying new treatments," Birir said.
Birir credits his acceptance into the Alliance for Inclusion in Medicine program for his ability to contemplate future career paths addressing these issues.
"There is added value for diversity within the clinical workforce, and efforts like those undertaken by NMF and Johnson & Johnson are more effective than others may realize."