In Memoriam: Dr. Preston J. Phillips, MD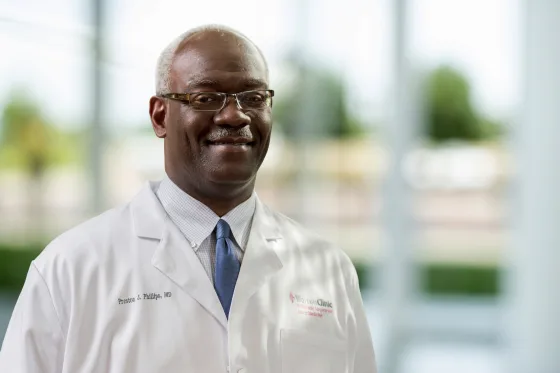 National Medical Fellowships was deeply saddened to learn that NMF Dr. Preston J. Phillips lost his life in a mass shooting on June 1, 2022 while working at Saint Francis Hospital in Tulsa, Oklahoma. Dr. Phillips was an alumnus of NMF and a practicing orthopedic surgeon.
According to the American Acadamy of Orthopedic Surgeons, less than 2% of orthopedic surgeons in the U.S. are Black, and Dr. Phillips was a trailblazer in the field. He graduated from Harvard Medical School in 1990 and had an interest in spinal surgery, joint reconstruction and fracture treatment. Dr. Phillips also earned advanced degrees in organic chemistry and pharmacology, as well as in theology from Emory University.
Dr. Phillips had been preparing to go on his fifth mission to West Africa from June 23 – July 3, 2022, for the non-profit Light in the World Development Foundation. The Foundation's volunteer physicians provide surgical services to those in underserved areas of Africa and the US.
NMF extends its deepest sympathies to Dr. Preston's family, friends, and colleagues.