"Getting Through: Uplifting Words on Overcoming, Persevering & Achieving"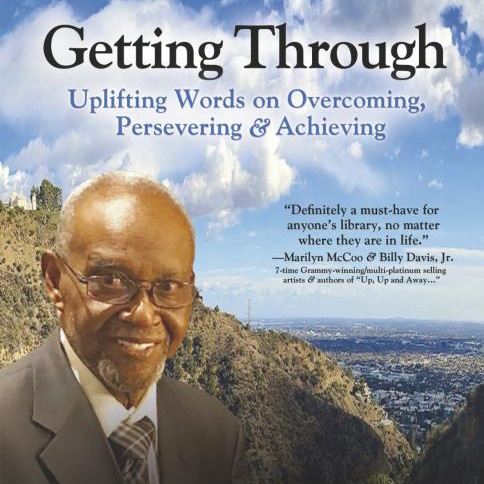 Longtime donor Ludlow B. Creary, M.D., M.P.H., F.A.A.F.P. has authored a recently published book. With a title influenced by the scripture, "I can do all things through Christ who strengthens me" (Philippians 4:13). "Getting Through: Uplifting Words on Overcoming, Persevering & Achieving" is an inspirational book in which the author shares the wisdom of his nine decades with anecdotes from his personal, professional and spiritual life. He couples his life experience with quips. quotes, poetry and prose by others who have influenced, impacted and inspired him.
About Dr. Ludlow B. Creary
For more than 50 years, Ludlow B. Creary, M.D., M.P.H., F.A.A.F.P., has made it his life's work to serve the communities of color of Greater Los Angeles with improved health care.  In 1971, Dr. Creary and fellow physician Dr. George Jackson, Sr. spearheaded the opening of the historic West Adams Hospital, in the West Adams area of Los Angeles. The groundbreaking facility was the first of its size and scope to be owned and operated by Black physicians in California providing over 1,000 jobs to the community.  During this same period, Dr. Creary was also involved in the creation of Martin Luther King, Jr. Hospital and assisted in the founding of a Specialty Board in Family Medicine.
For over two decades Dr. Creary was Professor and Chair of the Department of Family Medicine, succeeding Dr. David Satcher, the 16th U.S. Surgeon General. During his tenure in the 1980s, he oversaw several new medical education programs, including the first accreditation of the Department of Family Medicine, where he chaired the professional staff association of MLK Jr. Hospital/Charles Drew Medical Center.  Dr. Creary and his team participated in the establishment of the Medex/Physician Assistant Program, now among the leading programs in the nation. The department, under his leadership, was credited for training hundreds of physician assistants and thousands of medical students and residents.
After retiring from the County of Los Angeles, Dr. Creary and his wife Ruth Creary, Ph.D., a developmental psychologist, purchased the first Visiting Angels' franchise in the cities of Los Angeles and Beverly Hills, offering non-medical care-giving services to seniors and patients during pre- and post-hospitalization.  In addition to having served as Medical Director of Visiting Angels, a non-salaried position, Dr. Creary, has volunteered his time mentoring students and colleagues, providing expertise in many community health screenings, and lecturing at various non-profits and medical education programs throughout the nation.  
Among the Creary family's many acts of philanthropy, they have supported NMF events, including: the 2022 Reimagining Health Care: Celebrating Equity Change Agents, and established the Drs. Ludlow and Ruth Creary Family Foundation Scholarship at NMF in 2020. The scholarship provides $2,500 to an African American or Black first- or second-year undergraduate student from California interested in the allied health professions.