From Boston to Brazil: Championing Diversity in Medicine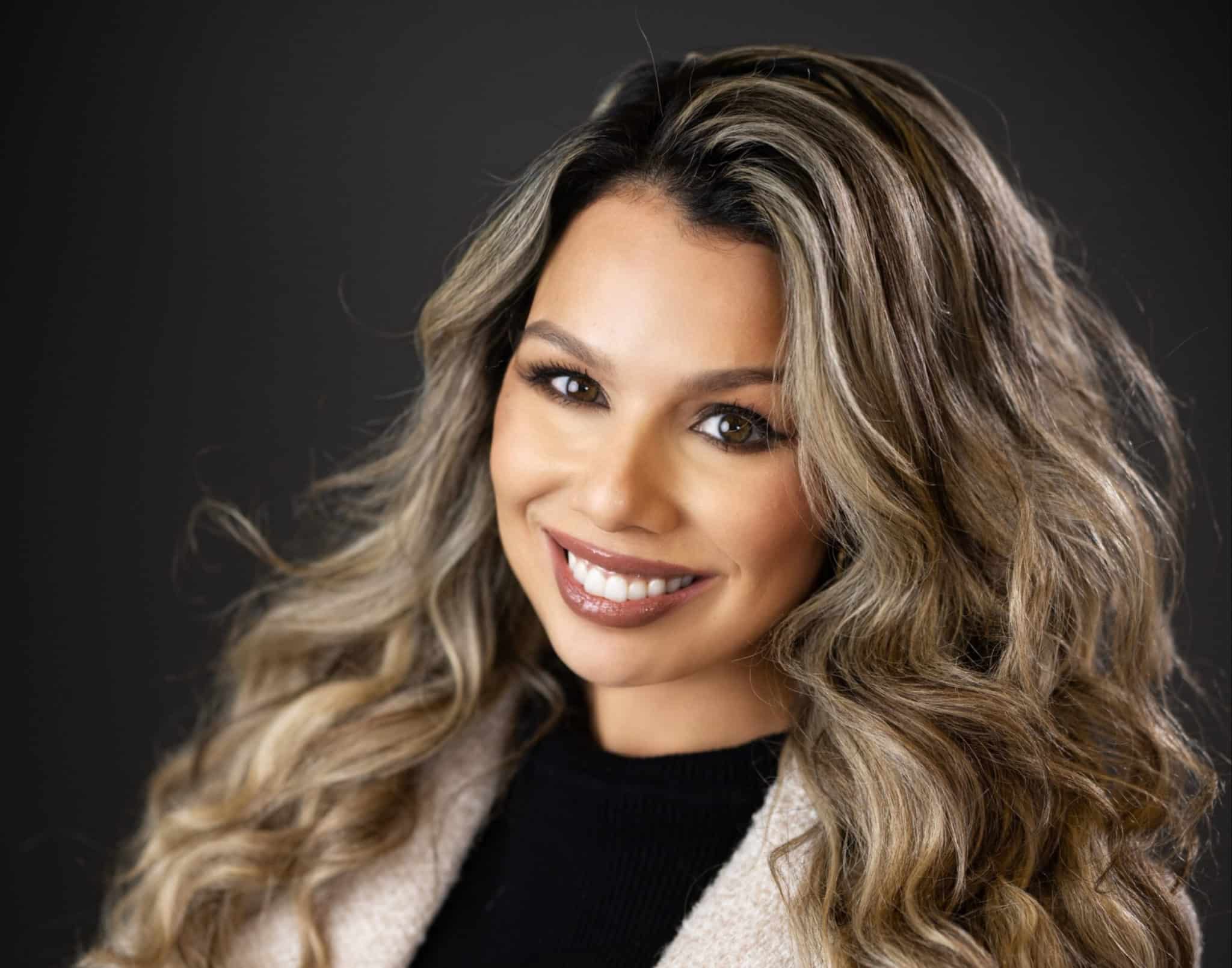 Larissa De Souza carries on the family tradition of helping others overcome health challenges.
To dedicate her all to the many projects and organizations she's passionate about, Larissa De Souza only commits her time to those that create joy for others – and spur excitement for herself.
"I'm intentional about doing things that energize me, including my work with National Medical Fellowships (NMF) and the Latino Medical Student Association (LMSA)," she said.
De Souza is a third-year, first-generation medical student in the Urban Health Pathway at Case Western Reserve University School of Medicine; outside of clinical rotations at the hospital and studying for board exams, she also serves as the national president of the Latino Medical Student Association and as a United Health Foundation/NMF Diverse Medical Scholar, where she's currently identifying ways (under the guidance of Dr. Oluwatosin Goje) in which the Departments of Obstetrics and Gynecology and Psychiatry at the Cleveland Clinic Foundation can help reduce maternal and neonatal mortality.
"We have the opportunities and tools to help those who are at their most vulnerable – to help shape the outcomes of minority health care," she said.
Moving back and forth between Boston and Brazil with her parents, De Souza always kept in mind the various health and wealth disparities she and other families were subject to in her communities growing up.
"My experiences transformed my worldview and instilled me with a passion to enter a career that would allow me to advocate for health equity,' she said.
"Whenever they could, my parents helped others. For example, my Mom would bring community members to the hospital to translate for them, because after arriving here at the age of 24, she took it upon herself to learn English at a community college."
Her parents' dedication to serving others amidst the health disparities between Latines and other immigrant communities in Massachusetts lacking documentation inspired De Souza to become a part of the solution, too.
"Many of my friends had adverse reproductive health outcomes, for example, based simply on not having enough information, resources, or access to make informed decisions about their bodies – and I felt compelled to try and fix that," she said.
De Souza majored in biology at the University of Massachusetts while also working at a local coffee shop. Upon graduating, she taught English as a Second Language and technology classes to migrant women at a women's shelter in Boston, volunteered as a health advocate with Planned Parenthood, and served as an emergency medical technician in her community.
Her perseverance and invigoration earned her admittance to medical school in 2020.
"I hope my parents see my interest in medicine as a natural continuation of the values they instilled in me," De Souza said.
De Souza immediately hit the ground running upon entering Case Western Reserve University's School of Medicine – and hasn't stopped since.
In her first month, she successfully led efforts with the Diversity Action Committee to suspend student induction into a medical honor society until a redesign focused on diversity was complete;
She was then elected as Diversity Chair for the Student Committee on Medical Education to lead efforts to integrate discussion of health disparities throughout the school's curriculum;
Next, De Souza was elected co-president of the school's joint chapter of the Student National Medical Association and LMSA to advocate for the needs of minoritized medical students;
And, during the COVID-19 pandemic, she led a student vaccination task force in not only bringing clinics to easily accessible community locations, but also developing training for medical professionals on how to address vaccine hesitancy in both English and Spanish.
Most recently, after serving as co-director of the Midwest region, De Souza was elected national president of LMSA – an organization with nearly 2,500 members representing the interests of Latine and Hispanic medical students.
"Our goal is to increase the number of Latine and Hispanic identifying medical students in the U.S., to ultimately contribute to the reduction of health disparities," she said. "We also offer financial scholarships, academic resources, special programming, and physician mentorship to Latine medical students and those adjacent to our community."
Her role as national president is to oversee the five regions of the organization, from promoting its annual conference during Hispanic Heritage Month, to leading meetings with the board of directors.
"As the national spokesperson, I am also responsible for garnering support for all of the initiatives we take part in, including advocating for all Latine students via Diversity, Equity, Inclusion programs in medicine on a national scale," De Souza added.
After finishing her clinical rotations and board exams, De Souza said she plans to pursue an acting internship in obstetric anesthesiology and complete clinical research in reproductive health.
"Though a lot of research is done within our communities, often times, Black, brown, and Indigenous people are not the researchers investigating it," she said. "It is very difficult to overcome the challenges we face to be able to make it into any of the tight-knit circles of researchers with influence."
De Souza hopes support and mentorship from organizations such as NMF and LMSA can help change that.
"I would love for minoritized medical students to be able to gain more access and create deeper bonds with both organizations via a growing, formal partnership," she said. "Strengthening the connection between NMF and LMSA would be so powerful given their missions and values truly align."