October 21 @ 11:00 am

-

4:00 pm

EDT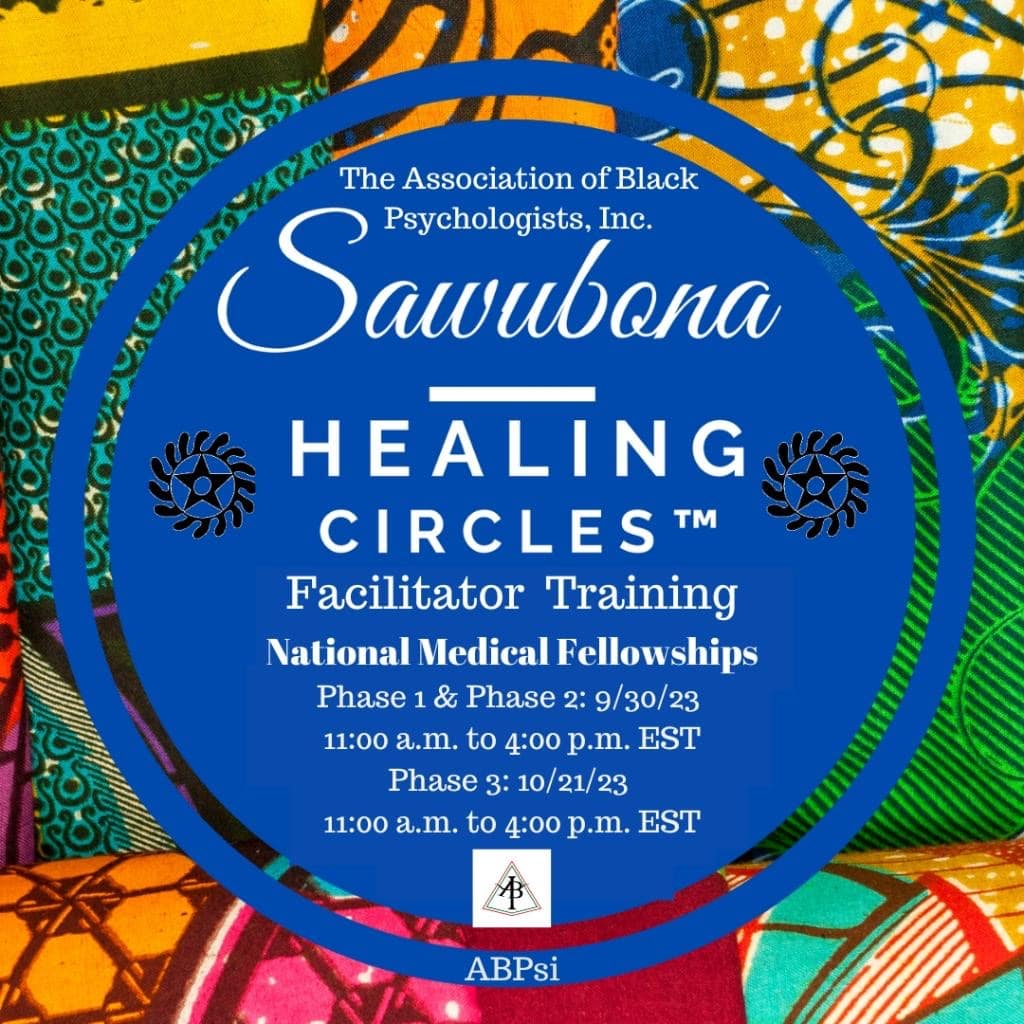 NMF and the Association of Black Psychologists will be offering Sawubona Healing Circle Facilitator Training online. NMF is also in conversation with the National Latinx Psychological Association, to further work on NMF's strategic pillar advancing behavioral health and wellbeing.
Become a Sawubona Healing Circle Facilitator
Last fall, NMF partnered with the Association of Black Psychologists, Inc. to offer Sawubona Healing Circles (SHCs). SHCs provide a culturally grounded crisis response program to interrupt the stress and trauma response. These are virtual safe spaces for individuals of African ancestry that draw upon culturally grounded healing strategies in coping with anti-Black racial trauma/stress and community violence. These circles are not therapy. They are supportive and culturally affirming spaces to promote wellness and overall social-emotional adjustment.
NMF alumni participated and overwhelmingly agreed that they would like to continue having these circles. This fall, NMF will offer SHCs and offer facilitator training to alumni who identify as individuals with lived Black experiences and wish to work with members of African/African-American diasporic communities to create safe spaces for healing.
The SHC model requires a three-step training process. The first is a didactic training that lasts from 60-90 minutes. The second step is experiencing a SHC on the same day. Please plan for about 3-and-a-half to four hours to complete phases one and two of this training. The third and final step is hosting a SHC while supervised by your trainers. Interested leaders will be placed into training cohorts for this three-step process prior to delivering the service to their communities.
The training provides the knowledge, skillset, and methodology to enhance attendees' ability to provide effective culturally affirming services in countering the adverse impact of exposure to racial trauma.