Condemning the End of Affirmative Action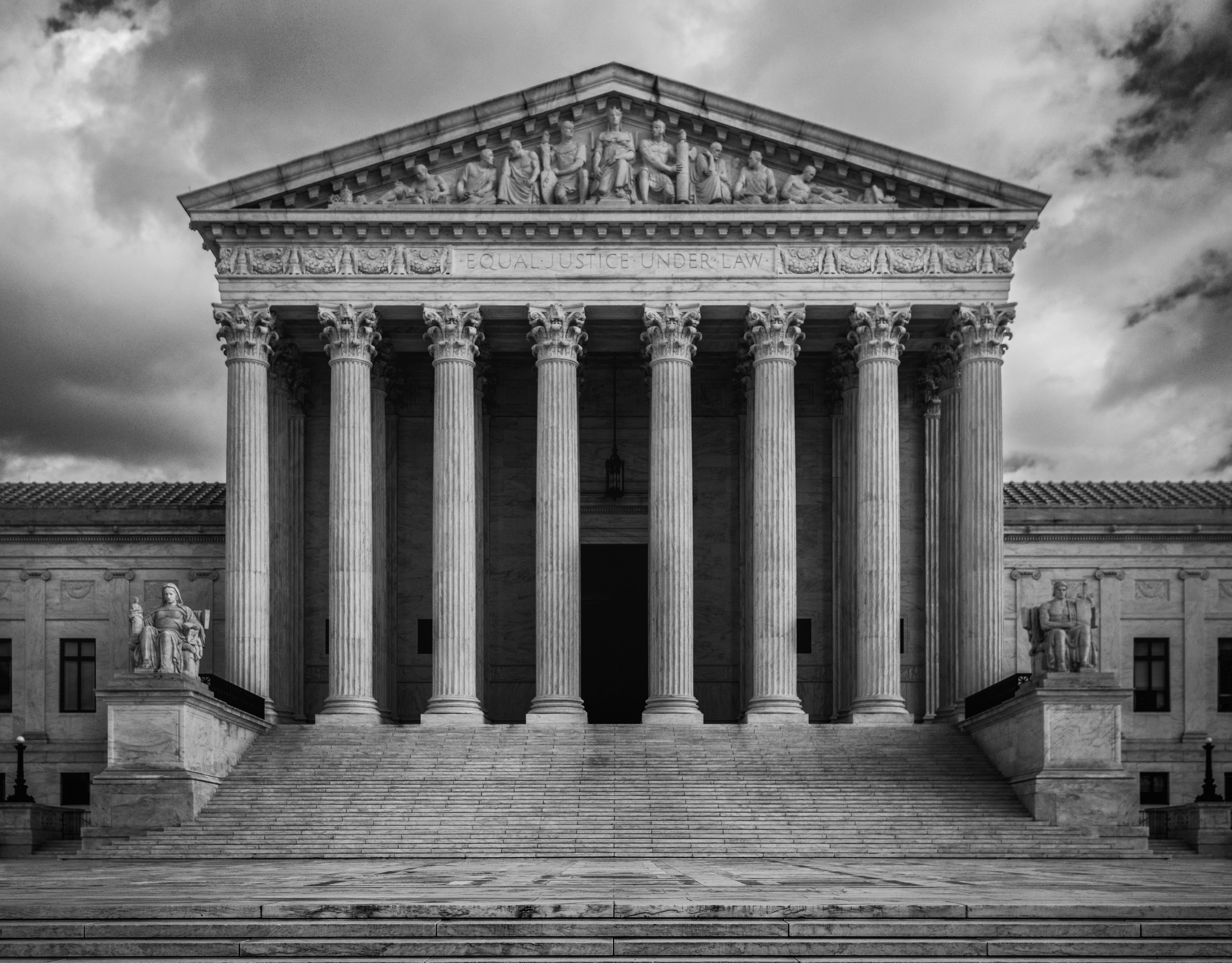 National Medical Fellowships (NMF) denounces the Supreme Court of the United States decision to declare race-conscious admissions programs at Harvard University and the University of North Carolina to be unconstitutional.
The conservative majority opinion in Students for Fair Admissions v. President and Fellows of Harvard College ends the systematic consideration of race in the admissions process, by arguing the practice violated the Equal Protection Clause because there was a failure to offer "focused and measurable" objectives to justify the use of race. The majority opinion offered a small concession in suggesting that how race has affected an applicant's life may still be taken into account in the consideration of an application.

Make no mistake, this presents grave implications for diversifying the health care workforce, and will have devastating impacts for health outcomes, particularly for communities of color who experience the worst health disparities.
Why does a diverse physician workforce matter?
A 2023 study published in JAMA found greater representation of Black primary care physicians in the primary care workforce is associated with improved survival-related outcomes for Black individuals. Moreover, multiple studies demonstrate how patient health outcomes greatly improve from seeing medical practitioners with similar backgrounds.
For more than 75 years, NMF has been working to diversify medicine by providing scholarships, service-learning programs, and clinical research opportunities to Black, Latine, Indigenous, and People of Color students in medicine. NMF believes a truly diverse health care workforce, with shared cultural backgrounds and representative of the population it serves, is essential to achieving health equity.
Lived experiences related to a person's race or ethnicity — their life experiences — may be directly related to the skills or abilities students can bring to the medical profession and can be as valuable and meaningful as any other applicant's experiences.
Diversity is critically important to the future of health care. The Association of American Medical Colleges estimates there will be a shortage of between 37,800 and 124,000 physicians by 2034. Even with affirmative action, diversifying the health care workforce has remained a stubborn problem. Intractable financial and institutional barriers erected by systemic racism exclude students of color from pursuing medical education and thriving within it. A 2021 UCLA study found that the proportion of Black physicians in the U.S. has increased by only 4% over the past 120 years.
At the same time, white and Asian doctors are already overrepresented as compared to their proportion of the U.S. population. Doctors from all other groups are underrepresented.
| GROUP | % OF ACTIVE PHYSICIANS | % OF U.S. POPULATION |
| --- | --- | --- |
| Native Hawaiian or Other Pacific Islander | 0.1% | 0.3% |
| American Indian or Alaska Native | 0.3% | 1.3% |
| Multiple Races, Non-Hispanic | 1.3% | 2.9% |
| Black or African American | 5.7% | 13.6% |
| Hispanic | 6.9% | 18.9% |
| Asian | 20.6% | 6.1% |
| White | 63.9% | 59.3% |
| SOURCE | AAMC 2022 Physician Specialty Data Report | U.S. Census, 2022 |
Until now, race-conscious practices in admissions were useful in attempting to make the physician workforce more representative of the population it serves.
The national future is decidedly bleaker because of this decision. Longitudinal studies into schools in states with state-level race-based admissions bans already in place have consistently shown significant reductions in the percentage of chronically underrepresented students in U.S. public medical schools in the years after ban implementation. Whether those schools were able to recover to pre-ban numbers appears to depend upon the school and location, with some schools still not having the same level of diversity as prior to the ban's implementation.
Further this ruling will undoubtedly impact progress and innovation made in the biomedical and biopharmaceutical research fields. Scientists and trainees from diverse backgrounds and life experiences bring different perspectives, creativity, and individual enterprise to address complex scientific problems. A diverse scientific workforce has many benefits, including fostering scientific innovation, enhancing global competitiveness, contributing to robust learning environments, improving the quality of the research, and advancing the likelihood that underserved or health disparity populations participate in, and benefit from, health research and an enhanced public trust.
Racial and ethnic diversity in medical schools and in the health professional workforce are critical components in our nation's response to better health care delivery and play important roles in the development of competencies for all physicians caring for all patients. Structural and political barriers to achieving health equity, such as this ruling, pose not just unacceptable moral injury to people, families and communities, but these barriers enable a consequential and catastrophic economic burden on our entire society. Put plainly, the U.S. can't afford health inequities. A recent study conducted by Deloitte shows that inequities in the US health system cost approximately $320 billion today and could eclipse $1 trillion in annual spending by 2040 if left unaddressed. Furthermore, research published in the Journal of the American Medical Association in May of 2023 indicates that the burden of racial, ethnic, and education related health inequalities in the U.S. topped $1.4 trillion in 2018. By any measure, this is unsustainable – particularly within the context of the U.S. health care system, the most costly among high-income countries.
A Call to Action
Join National Medical Fellowships to build strong and secure pathways to medical education for the brilliant, committed, and diverse students with the knowledge and lived experiences needed to help fix a broken health care system that permits the persistence of health disparities.
Demand Health Equity Now and show that everyone's life deserves to be saved.