Cityblock Health Appoints Dr. Kameron Matthews to Chief Health Officer Role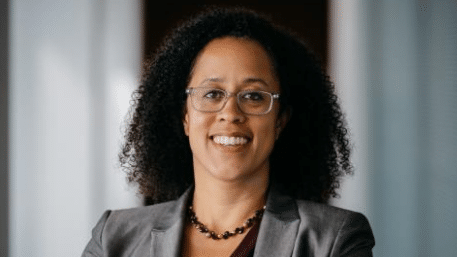 BROOKLYN, N.Y., Jan. 10, 2022 /PRNewswire/ — Cityblock Health, a value-based healthcare provider for Medicaid and lower-income Medicare beneficiaries, today announced the appointment of Kameron Matthews, MD, JD, FAAFP, as Chief Health Officer, building on a series of key executive hires and new board members to support the company's growth into additional markets and the expansion of new care modalities.
Dr. Matthews joins Cityblock from the Veterans Health Administration, where she spent five years leading complex and distributed medical management models across a national footprint. In her most recent role, she served as the integrated system's Chief Medical Officer, driving efforts to further transform care delivery and the patient experience for more than nine million veterans and their families. Dr. Matthews is also co-founder of Tour for Diversity in Medicine, a non-profit organization that seeks to educate, inspire and cultivate future physicians and dentists of diverse racial and ethnic backgrounds.
"Transforming our healthcare system has been my passion, my life's work, and to continue this at Cityblock is an honor," said Dr. Matthews. "The pandemic has further highlighted the deep disparities that exist within our healthcare system, and I'm looking forward to supporting Cityblock to scale their approach to community care, a model built specifically to meet the complex needs of this population."
Originally posted on: https://www.prnewswire.com/news-releases/cityblock-health-appoints-dr-kameron-matthews-to-chief-health-officer-role-as-part-of-expanded-leadership-team-301457107.html