Advocating from within for Communities Made Vulnerable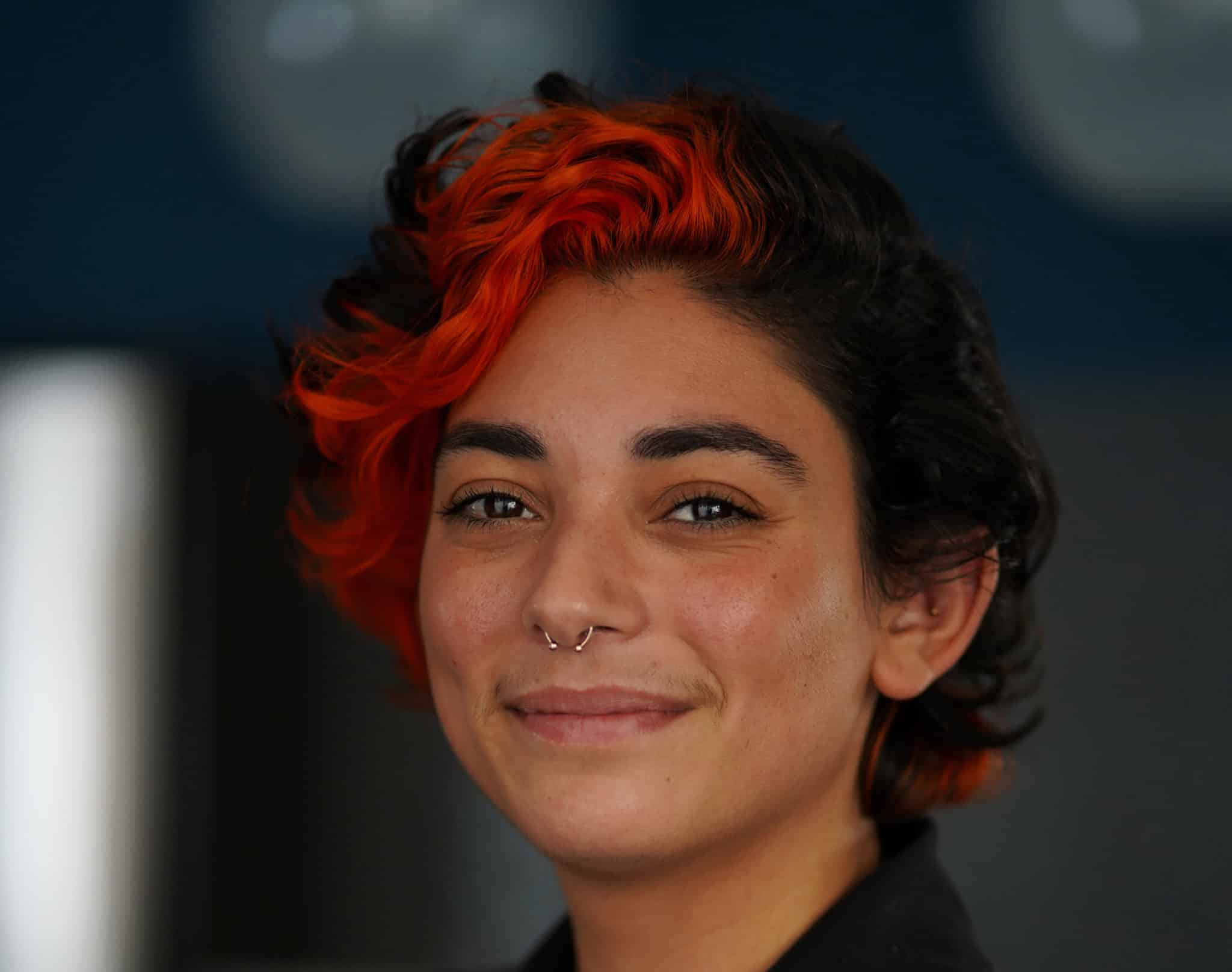 "Physicians in every field must lead fellow providers toward local and global advocacy."
Upon graduating from Harvard Medical School, Casey Orozco-Poore will begin their five-year neurology residency at the University of California-Los Angeles, studying the brain from in utero development through adulthood.
Additionally – in their "free" time – they'll continue to be a global advocate for LGBTQIA health, an international National Medical Fellowships scholar, and even a nationally ranked poet.
"I want to go into medicine to change medicine. I want to practice making the patient-physician relationship a healthier, more communicative one."
Orozco-Poore said while their medical education has been challenged by both the positive yet disruptive attention on their public commitment to LGBTQIA health disparities, amplifying the voices of non-binary and transgender populations in the medical community has been worth it.
"We're at a moment of visibility of sexuality and gender diversity, which means we need more folks like NMF that support LGBTQIA medical students," they said. "The financial and professional support NMF offers helps low-income queer students like me access medical school and begin serious work on our life purposes to serve our communities."
Orozco-Poore said they've always wanted to be a doctor – especially after having worked with students with disabilities in high school.
"As president of The Friendship Club, I helped facilitate accessible social events that centered students with autism, cerebral palsy, and other neurological conditions," they said.
Orozco-Poore's experiences led to their pursuit of a Bachelor of Science in neurobiology at Brown University, which included clinical laboratory research and a semester abroad in Costa Rica studying Chagas disease with Indigenous educators.
"I love public health and community-based work, providing care for populations made vulnerable by understanding their health needs via one-on-one conversations," they said. "The heart of clinical care is being able to provide support in difficult moments, especially in neurology, where there's trauma and difficult conversations to be had about what to expect next."
When Orozco-Poore attended Harvard Medical School, they were connected with NMF, from whom they received funding as a NMF/United Health Foundation Diverse Medical Scholar to support community-based HIV research and mutual aid in Lima, Peru.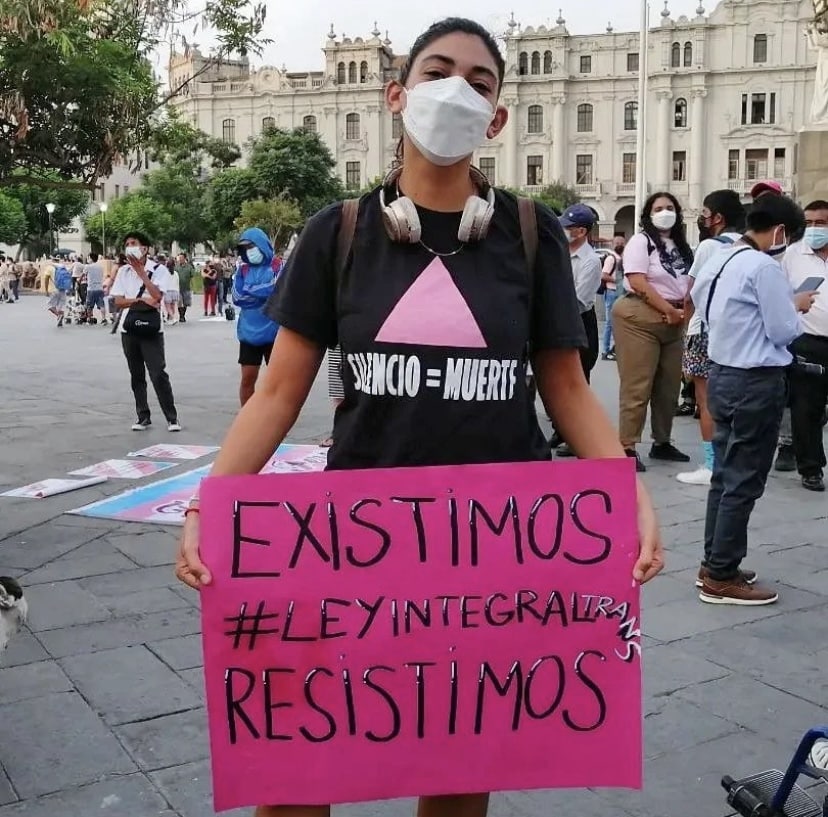 "I worked to understand the lived experiences of transgender women ages 16 to 24, the majority of whom immigrated from the Amazon as children after leaving homes of physical and emotional violence due to their transgender identity and gender expression," they said. "Over 80% of these women earned primary income from sex work, due to multi-level discrimination which prevented access to education, jobs, and housing."
Access to gender-affirming care and safe community-led spaces are key to not only HIV prevention, but also antidotes to isolation and poverty for transgender populations in Peru, Orozco-Poore said.
"This rhetoric that transgender identity stems from the U.S., or that there's transgender neo-colonization, makes zero sense given it's something we naturally see happen in all contexts across the globe, including transgender women born in the Amazon identifying as girls as early as age five," they added.
Orozco-Poore also received NMF funding for their work with InterACT and the Intersex Justice Project, advocating for hospital and health policy change in Rhode Island while conducting a qualitative study to better understand intersex community needs in clinical research.
"The bill I supported aimed to protect individuals born with variations of sex characteristics from non-consensual surgeries before the age of 12," they said, citing lack of patient consent and medical necessity, misgendering, nerve damage, painful outcomes, and multiple corrective surgeries.
"Interestingly, many of the anti-transgender bills now contain exceptions for the continuation of intersex care – so gender-affirming care with a minor's consent can't happen, but if a pediatric urologist decides one's sex characteristics must be changed as an infant or toddler, it can.
"Transgender people can't receive the care they need and intersex people are forced to get care they don't consent to – and this is why physician advocacy is incredibly important, to show legislators there is in fact robust medical support and scientific evidence for consent-based and gender-affirming care for all individuals."
Orozco-Poore utilizes contemporary evidence, peer-reviewed literature, and patient narratives to create educational presentations for various universities around the world on gender expansiveness, transgender health, and health disparities for those in historically stigmatized and neglected patient populations.
"When legislative decisions are made in the U.S. to curtail the rights of transgender people, that ripples out to the rest of the world," they said. "It's policy like Florida's 'Don't Say Gay or Trans' bill that will force illness upon already incredibly vulnerable populations."
Orozco-Poore said they've witnessed similar legislative action in Peru, where Bill No. 904 intends to ban sexual health and gender equality discussions from schools by allowing parents and conservatives to mandate educational content determined by religious and moral criteria.
"I went into my field for its inherent incorporation of social justice and human rights," they said, "But every physician should always be thinking about how to make things accessible to all – to make sure every one of us feels cared for and included."