Balancing Academia and Advocacy in Alabama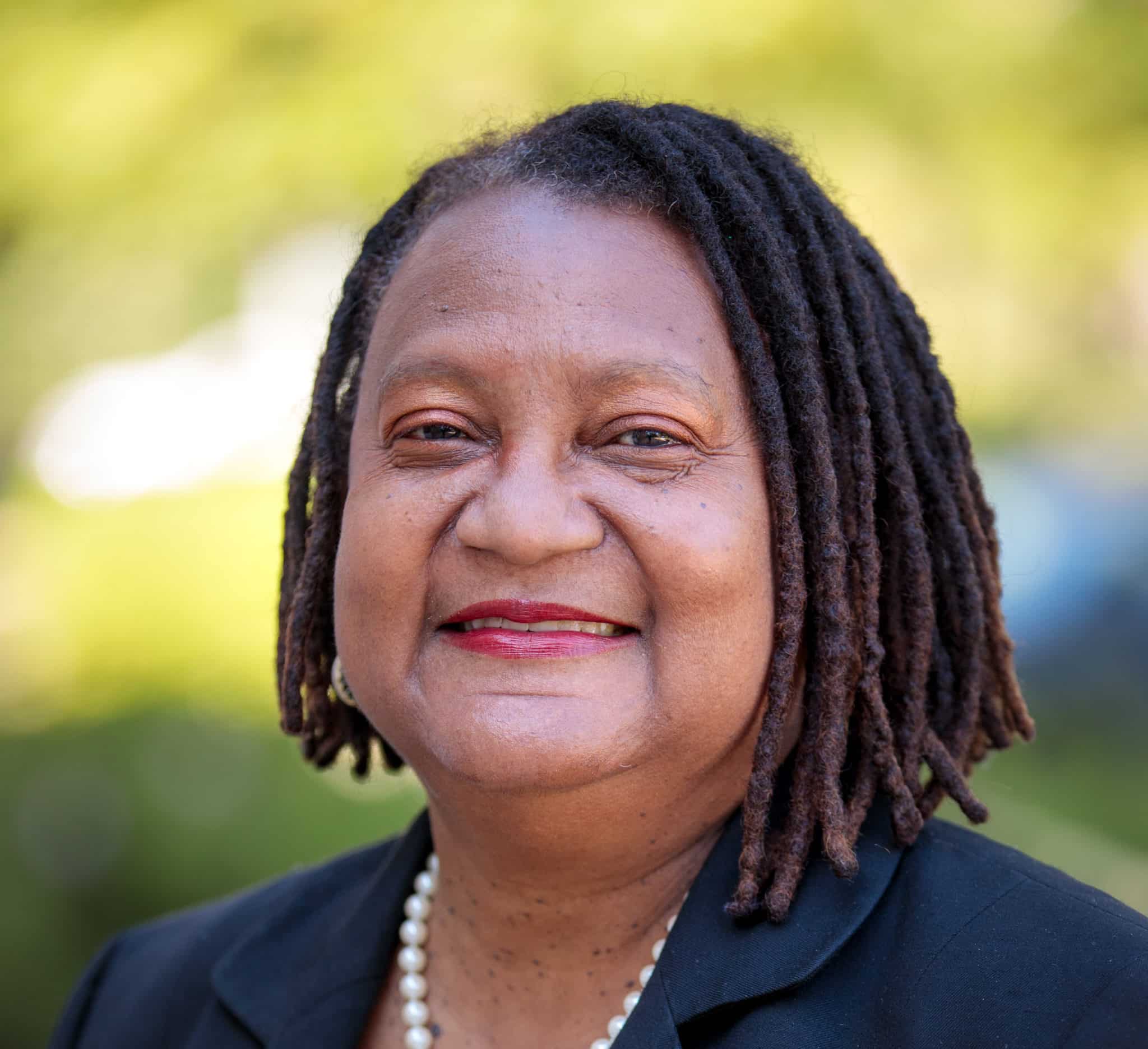 Pamela Payne-Foster, M.D., M.P.H. shares with NMF her efforts to increase public health efforts and preventative medicine – and reduce stigma – in the rural areas of her state.  
Like National Medical Fellowships, Dr. Pamela Payne-Foster – a physician and researcher specializing in preventative medicine and public health – spends her time inspiring young Black students in rural Alabama to pursue careers in medicine.
"Most of the patients at my institution's clinics are Black and Brown, and despite those who hope differently, minority populations continue to grow," she said. "The fact is that in 2030, there will be more people of color than white Americans in this country."
Additionally, as a professor, deputy director, and senior fellow focused on population health and community medicine, outreach, and strategic partnerships at the University of Alabama School of Medicine in Tuscaloosa, Dr. Payne-Foster said while it may always be a risk to her career, the need is too great for her not to lend her voice to public activism as well.  
"Activism is something you can't shake when you come into your career," she said. "Especially when our students, our medical schools, our accrediting bodies, need culturally competent skillsets embedded within our curriculums to function correctly in the more diverse 21st century." 

Dr. Pamela Payne Foster
Dr. Payne-Foster followed her parents' footsteps when she decided to pursue her Bachelor of Science in Chemistry and Pre-Medicine at Xavier University.
"My parents were both first-generation college graduates, and upon graduation, moved straight to Harlem like many of their classmates at the time," she said.
Now, three out of four of their children are employed in STEM-based careers.
"I was interested in science, and attended pre-health summer programs at Xavier, Indiana, and the Medical College of Georgia to better understand the field, but I was not fully convinced that I could get into medical school," Dr. Payne-Foster said.
Then, prior to graduating from Xavier, Dr. Payne-Foster said she was encouraged by faculty to apply to the Minority Access to Research Career Program and, subsequently, earn her master's in science and medical degrees from Meharry Medical College in Tennessee.
"I was being trained to become a public health officer," she said. "But I had no idea I'd actually be coming into academia."
Dr. Payne-Foster accepted an internship in internal medicine and a residency in preventative medicine and public health at the State University of New York at Stony Brook while earning her master's in public health from Columbia University.
"It was then I saw an opportunity to come back to Atlanta and work at Morehouse School of Medicine in a unique community-based research position focused on health promotion and disease prevention," she said. "Working closely with community-based organizations sparked me into what I do now with community-engaged research, advocacy, and activism.  
"I truly believe we should be using our platforms to make more of an impact." 

Dr. Pamela Payne-Foster
Though Dr. Payne-Foster currently teaches cultural competency courses and lectures on population health at the University of Alabama School of Medicine in Tuscaloosa, she has also served on the faculty of institutions including George Washington University, SUNY Stony Brook, and the National Bioethics Center for Health Care and Research at Tuskegee University.
"Professors previously have been more protected to speak their truth, but the pushback is real – and the resistance is growing stronger," she said. "There are many who believe our work is overly progressive, making multiple connections between race, poverty, and public health, but statistically, health outcomes will become even more unfavorable if race is not considered."
Outside of her work at the University, Dr. Payne-Foster is heavily involved in both public health efforts and political organizing:
She and her husband, William Foster Jr., run AframSouth, a non-profit dedicated to addressing health inequities among Black families in Alabama, and an advocacy-focused radio station, WUMO-LP FM in Montgomery that "provides the public with different viewpoints when it comes to news and health." This includes co-hosting the radio show A Woman's Worth with Reashanda White;
She has authored two books focused on various approaches and solutions to health inequities and the importance of primary preventative care;
She continues to apply for and support grants that seek to increase rural participation in clinical trials for particularly disparate health issues for Black women, including lupus;
She participates in and is passionate about her work for national organizations such as Moms Demand Action, Faith in Action, Poor People's Campaign, and the Democratic Congressional Campaign Committee, focused on gun violence, poverty, and racism as some of the most serious public health issues;
And finally, she continues her grant-sponsored research into HIV/AIDS education and stigma for faith-focused African Americans in rural Alabama.
"While we have treatments available now, Black patients' access to them is very minimal," Dr. Payne-Foster said. "Just 9% of the Black community who could be taking PrEP for HIV prevention, for example, do – and in Alabama in particular, seven out of 10 new cases of HIV are in the Black community."
Dr. Payne-Foster – a 2021 recipient of NMF's Distinguished Alumni Award – is currently serving as vice-president for National Medical Fellowships' Alumni Alliance and as a Health Equity Ambassador to further understand which topics need to be elevated via the organization's strategic plan and social platforms.
"I believe NMF can provide local communities with invaluable advocacy opportunities and education – and it is their kind of hard work and leadership that makes me excited for the future," she said.   

Dr. Pamela Payne-Foster