An Unconscionable Ruling Escalating Maternal Mortality in Communities of Color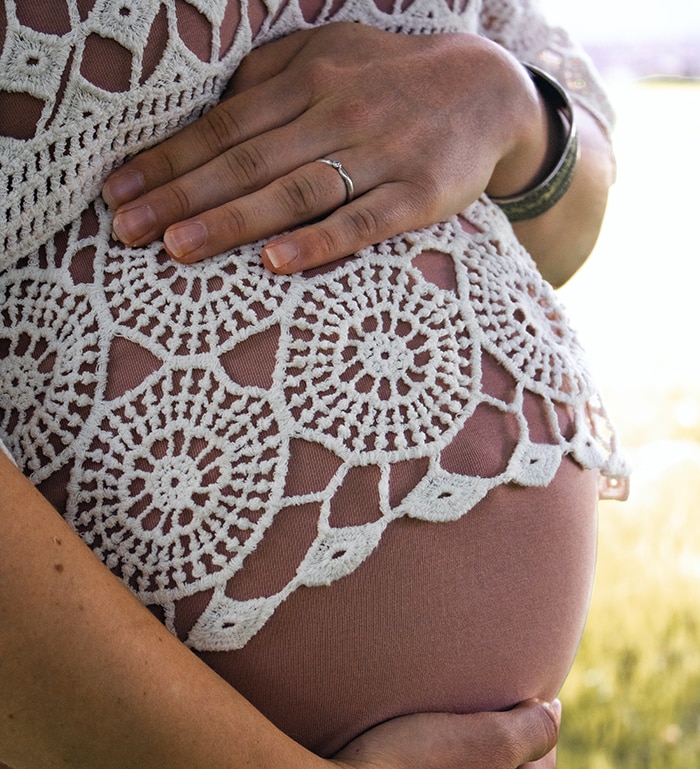 Michellene Davis, Esq., President and CEO, National Medical Fellowships
Adimika Arthur, Executive Director, HealthTech4Medicaid
Barbara A. Perkins, President and CEO, International Black Women's Public Policy Institute
We stand in protest of the Supreme Court's unethical and discriminatory decision of Dobbs v. Jackson Women's Health, overturning the 50-year precedent set by Roe v. Wade protecting birthing persons from being forced by law to carry pregnancies to term.
This unjust restriction of reproductive health care will only accelerate and worsen the rising maternal mortality rates and pervasive health inequities for Black, Indigenous, People of Color (BIPOC).
Additionally, while the U.S. faces a growing physician shortage, this ruling threatens the very safety, careers, and moral obligations of health care workers nationwide.
During a national baby formula shortage – in a country without access to free contraceptives, universal health care, affordable childcare, and paid family leave – and in a developed nation with the highest maternal mortality rate – six Supreme Court Justices deliberately empowered at least 26 states to eradicate more than 52% of birthing persons' rights to bodily autonomy.
This ruling will not decrease abortions – it will only limit access to safe abortions that not only save birthing persons' lives, but also protect future fertility. These restrictive state laws typically make zero exceptions for medically dangerous pregnancies, including patients with cancer, miscarriages, ectopic pregnancies, fetal anomalies, or even for those traumatized by rape, incest, and domestic violence.
Dr. Jack Resneck, president of American Medical Association, summarized the ruling as "an egregious allowance of government intrusion into the medical examination room," a "direct attack on the practice of medicine and the patient-physician relationships," and "a brazen violation of patients' rights to evidence-based reproductive health services."
We also agree with Dr. Rachel Villanueva, OB-GYN, president of National Medical Association, that this decision is meant to "actively harm – not [help] – women's health," as "women of color, poor women, and other disadvantaged individuals who don't have the resources to travel to obtain the medical care they need will be disproportionately impacted."
Intended and Intolerable Harm to BIPOC Lives
The U.S. maternal mortality rate (per 100,000 live births) has been steadily rising over the past three decades while declining in most other countries, increasing by 15.5% between 2018 and 2019, and jumping to 18.4% between 2019 and 2020.
BIPOC patients have a disproportionately higher risk of dying from pregnancy or childbirth. The CDC's Pregnancy Mortality Surveillance System reported that from 2016-2018 Black women were three times as like to die and American Indian/Alaska Native women* were more than twice as likely to die from pregnancy-related causes than white women. Another set of CDC data, broken down by race and Hispanic origin, shows maternal mortality rose again from 2018 through 2020.
States that already had restricted abortion based on gestational limits saw a 38% increase in maternal mortality rates; the Supreme Court's ruling on June 24 will cost countless more lives.
The reasons for maternal and infant mortality disparities in BIPOC communities are not unknown. Continued structural and systemic racism, disinvestment in low-income neighborhoods, a failure to attract physicians to "medical deserts," implicit biases in the U.S. health care system, and inequitable social and political determinants of health (i.e. access to economic opportunity, quality education, healthy food, safe and adequate housing, low-pollutant environments, reliable transportation, medical insurance, and health care) contribute to substantially fewer clinical screenings (including prenatal and postpartum), and, when available, much lower quality health care.
"Weathering," or the chronic physical and mental stress of being exposed to lifelong racism, "microaggressions," and the ever-present threat of community and/or police violence, further lowers life expectancies.
What's more, many states in the U.S. – including Mississippi, which brought forth Dobbs v. Jackson Women's Health – have severely restricted voting access, reformed school curriculums to forbid discussions on both race and comprehensive sex education (including abortion and contraception use), and refused to expand Medicaid coverage.
Medicaid serves as a health care safety net for over 87 million Americans of which the majority of enrollees are females. While 39 states have expanded their Medicaid enrollment as of March 2022, 12 states did not have similar expansions which ultimately increase the number of uninsured people in those states. Alarmingly, abortion is either illegal or soon to be banned in these same 12 states after the overturn of Roe vs Wade.
In conjunction with the inability to make decisions regarding one's sexual and reproductive health, these manipulative laws were explicitly created to keep BIPOC communities in poverty.
Most birthing persons seeking abortions have very low-income, with more than 42% of the U.S. population unable to afford basic necessities. Furthermore, due to the juxtaposition of inherited wealth and the systematic exclusion and exploitation of BIPOC through policies such as redlining, discriminatory wages, and barriers to accessing higher education, median wealth for white households continues to be nearly 10-times higher than Black households.
Lack of access to abortion cements inequality, as indicated by the fact that over 80% of Black mothers are the main breadwinners in their families. Additionally, more than 50% of Latina/Hispanic mothers are either main breadwinners or co-breadwinners. One study found that 72% of those denied abortions over a decade were more likely to be raising children on their own while living in poverty.
Twenty-six states have or are likely to enact restrictions from 15-weeks gestation to total bans on abortion, with access to maternal care severely limited – or non-existent – in more than half of all counties in these states, and median household incomes are significantly below the national average.
Women, birthing persons, and even newborns of all races will die – but especially in communities already made vulnerable.
Harm to Health Care Providers and Students of Medicine
This creates unfathomable moral dilemmas, extreme levels of liability, and the risk of losing hard-earned trust for physicians now unable to fulfill their professional obligations to provide optimal, evidence-based care to pregnant patients.
Will physicians lose their licenses, face criminal action, or receive death threats for performing routine OB-GYN care to patients traveling to receive abortions out-of-state? If physicians practice in a state that protects reproductive rights, can they prescribe out-of-state patients with medication-induced abortions over telehealth without being charged with a crime?
The share of reported abortions performed on birthing persons outside their state of residence in 2019 was 9.3% – prior to Roe v. Wade in 1972, it was 41%. We're now asking 20 states in a nation already facing a critical physician shortage and a two-plus-year pandemic to absorb this influx of new and vulnerable patients.
Additionally, 45% of future OB-GYNs are currently attending medical residency programs in states that have already banned or are expected to ban abortions – and every resident of an accredited OB-GYN program is required to obtain surgical and non-surgical abortion training.
This ruling not only makes it more difficult for future physicians to learn to perform emergency pregnancy care, miscarriage management, and medically-necessary abortions, but also, it influences and often financially limits where a graduate can seek higher education, medical residency – or whether they would even consider pursuing this now high-risk, but urgently needed, specialty.
The decision impedes the ability of BIPOC women to plan when they have families, which in turn curtails their freedom to pursue higher education opportunities such as attending and completing medical school. This will further worsen the underrepresentation of women of color in medicine and other areas of health care and higher education.
The Supreme Court has not only decimated the innate human rights to bodily autonomy and family planning, but also drastically damaged an already broken health care system by completely ignoring evidentiary and scientific facts from the medical community.
Now, relegated "to the whims of politicians and ideologues," as President Barack Obama said, other personal medical decisions – including access to contraception and in vitro fertilization – are being targeted by the Supreme Court.
In response, more than 30 Senate Democrats have called for expansion of the Supreme Court, filibuster reform, federal abortion clinics, and more, with Health and Human Services Secretary Xavier Becerra suggesting measures such as defending birthing persons' rights to travel for abortions and Medicaid funding to do so are indeed being considered. The White House has announced an executive order to protect access to reproductive care.
We, too, seek imminent action protecting personal choice in all medical decisions – including abortion – from the Biden administration, as well as urge state governments to immediately shore up safe-haven laws and medical resources. Every action in every corner will save lives; therefore, all governing parties must engage.
Health care professionals with imminent legal concerns are encouraged to contact Physicians' Advocates or The Lawyers Network at the Center for Reproductive Rights.

* Terminology such as "American Indian/Alaskan Native" and "women" are used only if referring to the way cited entities made classifications in statistics. Use of such by no means is intended to be exclusionary. Not everyone with internal reproductive organs/a uterus identifies as a woman or female, and communities have various preferences in how they wish to identify.
—-
National Medical Fellowships provides scholarships to and resources for BIPOC medical and health professions students underrepresented in medicine and works to diversify clinical research to ensure equitable access to culturally competent, high-quality health care.
HealthTech4Medicaid is dedicated to supporting innovation in Medicaid. Our purpose is to further improve quality, equity, and access to care for Medicaid recipients, their families and communities. We are a mission-based market enabler that facilitates cross-sectoral, collaborative partnerships in health technology nationwide. We radically change the pace of innovation in Medicaid through innovative program service delivery, infrastructure/ecosystem development and issue/policy advocacy to facilitate cutting-edge forums and partnerships for entrepreneurs, payers, providers, policymakers, advocates, investors and the Medicaid community.
International Black Women's Public Policy Institute is a nonprofit organization led by a collective of inter-generational women leaders representing the interests of women in countries throughout the African diaspora, Caribbean region, and the Continent of Africa. Our vision is to connect and advocate for Black women and girls globally through acts of kindness and public policy.