Advocating for Others During Health Care Crises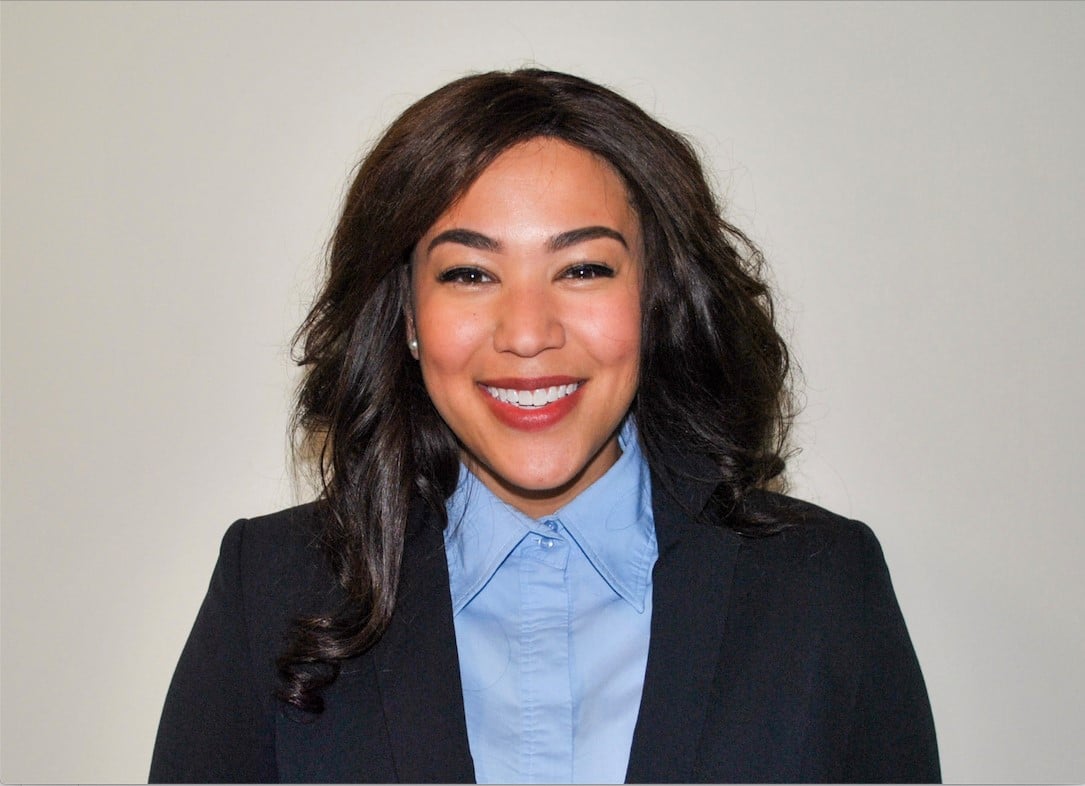 "Every physician should be involved in advocacy. To be an effective physician these days, in our current health care climate, you by nature must advocate for your patients."
Aerial Petty, a second-year family medicine resident at NewYork Presbyterian-Columbia University, is a five-time scholarship recipient with National Medical Fellowships, a Young Leadership Council Member (and current vice president) since 2019, and recently became an NMF Health Equity Ambassador.
"I want to remain connected with NMF because it's an organization I truly believe in," Petty said. "While it's easy to connect as a scholarship recipient, as a resident, I think about how I can now give back."
Growing up in Plant City, Florida – a rural, Tampa Bay-area town with a significant migrant population – inspired Petty to work with underrepresented and disenfranchised Spanish-speaking populations.
"For people with limited English proficiency to try to traverse the United States, it can be extremely scary to find themselves dependent on systems that are not designed to care for them," she said.
At first, Petty said she considered international relations or law.
"I loved advocating for, engaging and interacting with others, and I also loved helping people enjoy better qualities of life," she said. "And what I came to realize is that if I pursued medicine, I could help others enjoy whatever it is they want to do, which is inherent to the very idea of social justice and health equity."
Because language is another way to connect with others, Petty earned her Bachelor of Science in Spanish from the University of Florida before earning her Masters of Science in medical science from the University of South Florida.
"It means so much when you can speak with someone in their primary language," she said.
Petty continued to earn her DO from the Alabama College of Osteopathic Medicine (ACOM).
"I loved the idea of studying at a school new enough where I could help to create, grow, and lead various programs, volunteer experiences, and community services," she said. "For example, as vice president of our local Student National Medical Association chapter, I founded and facilitated ACOM's Minority Mixers, where we'd invite prospective students who identified as a minority to come talk to us in a safe space – to ask questions they'd feel more comfortable asking of students sharing their experiences, such as, 'What is it like to be one of only nine Black students here?'"
Petty said she was first introduced to NMF after hearing about a fellow student's experience in the Primary Care Leadership Program (PCLP). Upon acceptance to the same program, Petty spent a summer in Boston performing Quality Improvement research and a community needs assessment on the opioid epidemic with unhoused and underserved populations at a local federally qualified health center.
"PCLP to this day is one of the best experiences I've ever had in medicine and the best summer I've ever spent in my adult life," she said. "It lit a spark within me that I attribute my current career trajectory to, because it gave me the scaffolding for the project, but also the freedom to learn how best I worked to better understand what kind of doctor I wanted to become."
Petty said she later learned she could spend an entire academic year pursuing community health research with the United Health Foundation/NMF Diverse Medical Scholars program.
"I was accepted during my second year of medical school to assess the mental health needs of minority adolescents," she said. "I loved it so much that I reapplied and was accepted during my third and fourth years, too."
When the COVID-19 pandemic hit, Petty said her search for virtual opportunities led her back to PCLP, where she was accepted to work with Community Health of South Florida, a federally qualified health center in Miami researching how COVID-19 impacted majority Spanish-speaking populations.
"It's just astounding to me that we can have a health care system in this country that hasn't yet achieved health equity," Petty said. "How could I ever do anything else when we haven't managed to achieve this? We need to make sure people aren't left behind in a field tied to whether or not they live or die."
Petty said this is what led her to her Washington Heights-based residency in family medicine.
"It's hard to address social determinants of health for a single person when everyone else in your patients' lives are ignored," she said. "With family medicine, I feel I'm better able to care for and connect with entire communities.
"And, with a DO degree, I have so many options to treat my patients in both conservative and holistic ways. I can prescribe medicine when indicated, refer for physical therapy or surgery when other measures fail, and even employ osteopathic manipulative therapy to treat certain concerns, especially musculoskeletal – which is very important to me given that back pain is a very common reason for opioid usage."
Upon completion of her residency, Petty plans to pursue a fellowship in minority health policy.
"Every physician should be involved in advocacy," she said. "To be an effective physician these days, in our current health care climate, you by nature must advocate for your patients.
"I want to encourage more medical students and doctors to incorporate advocacy into their every day experiences, rather than merely something they do every once in a while."